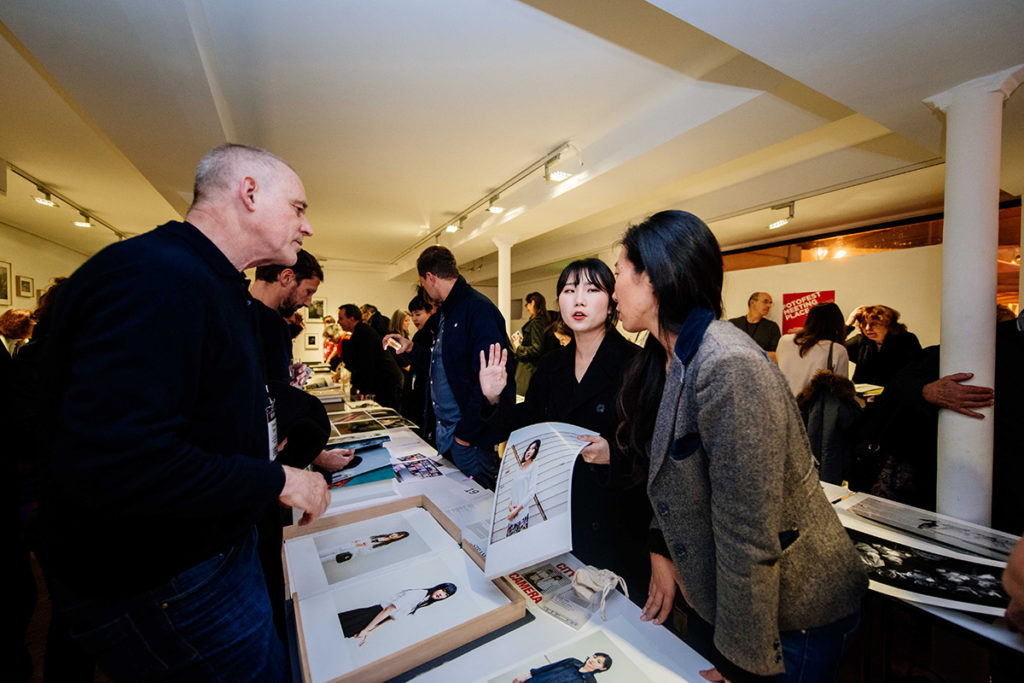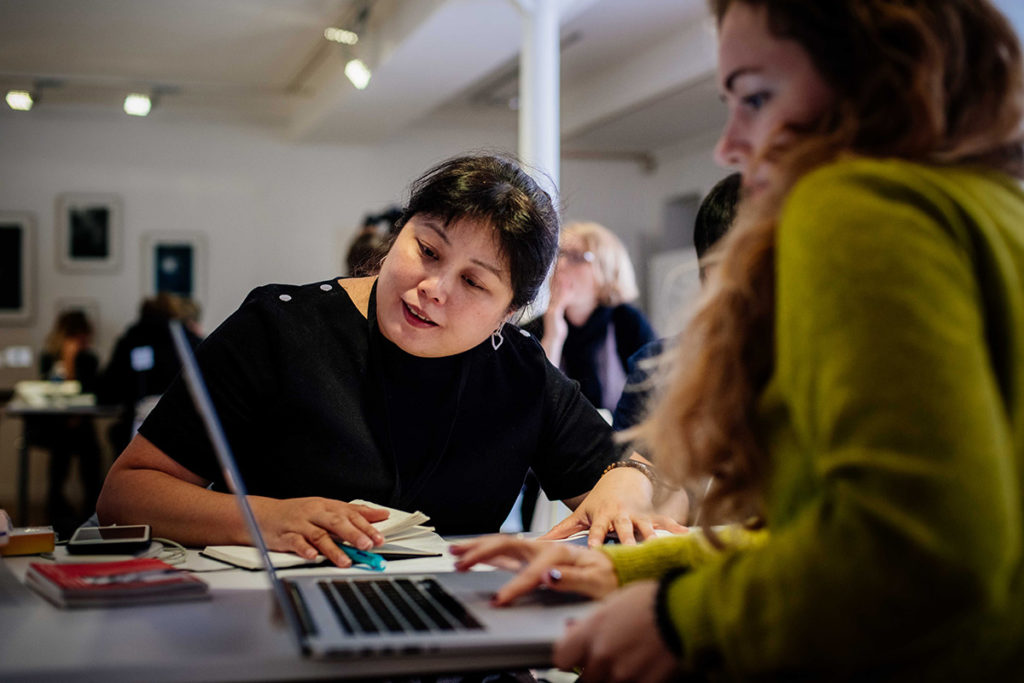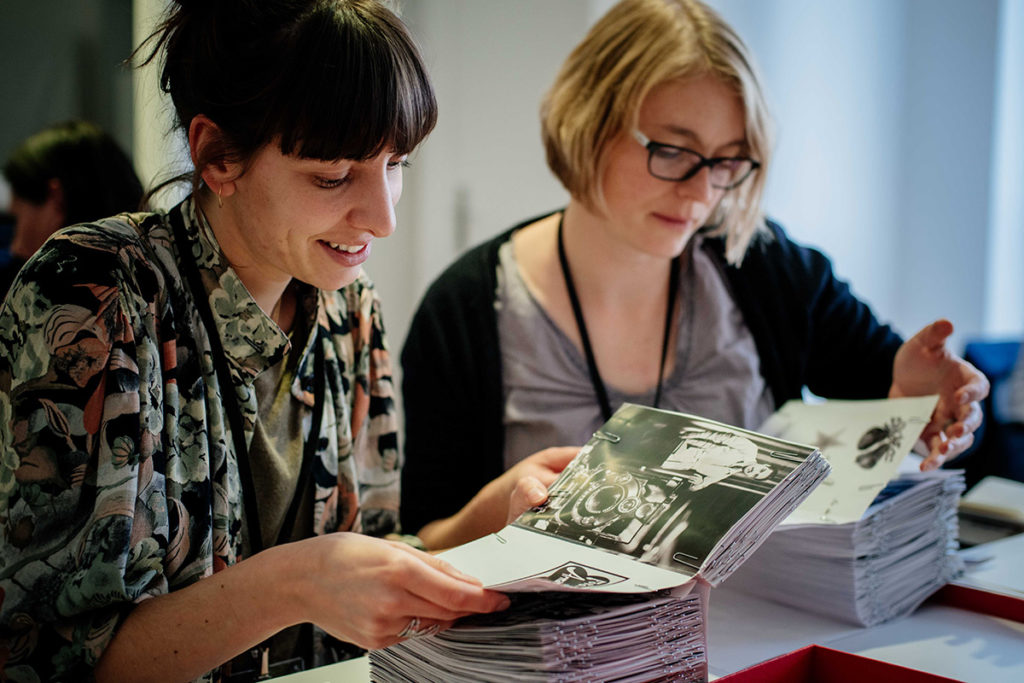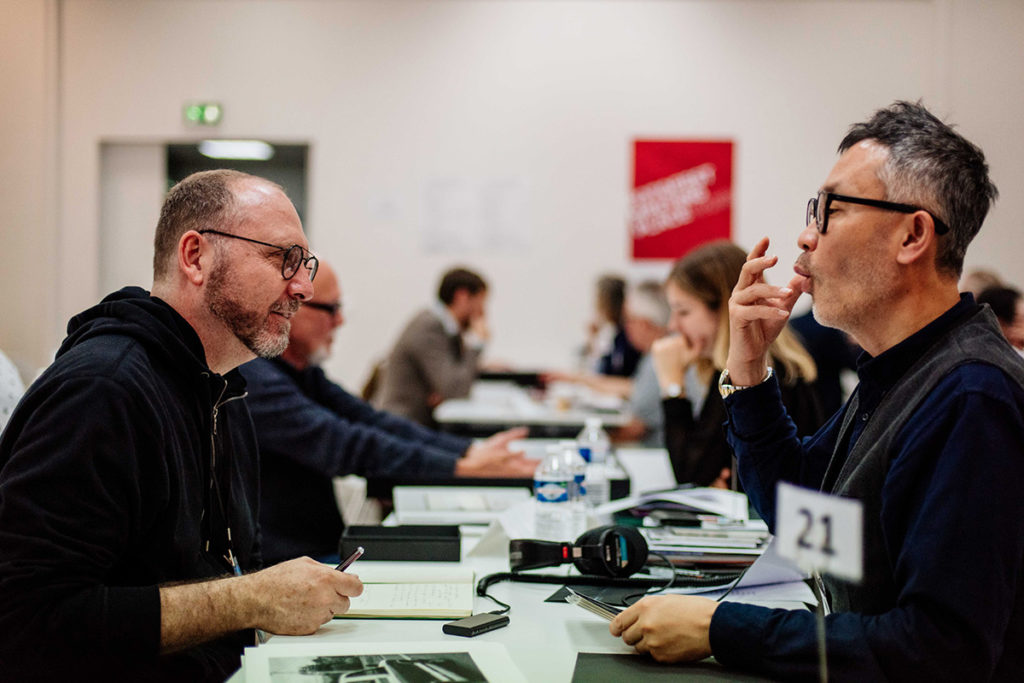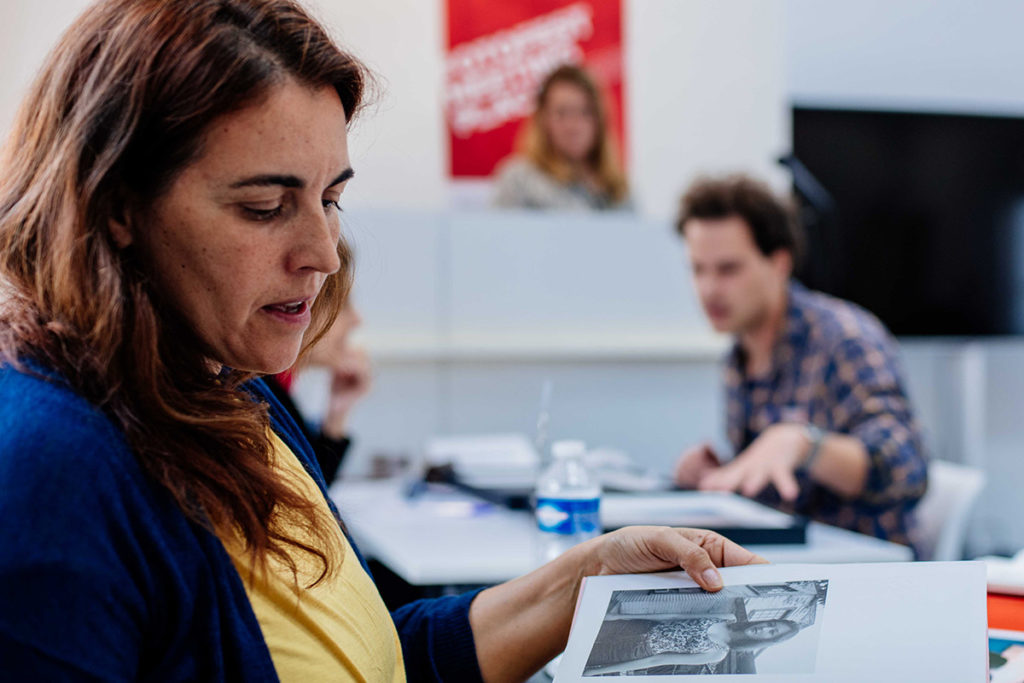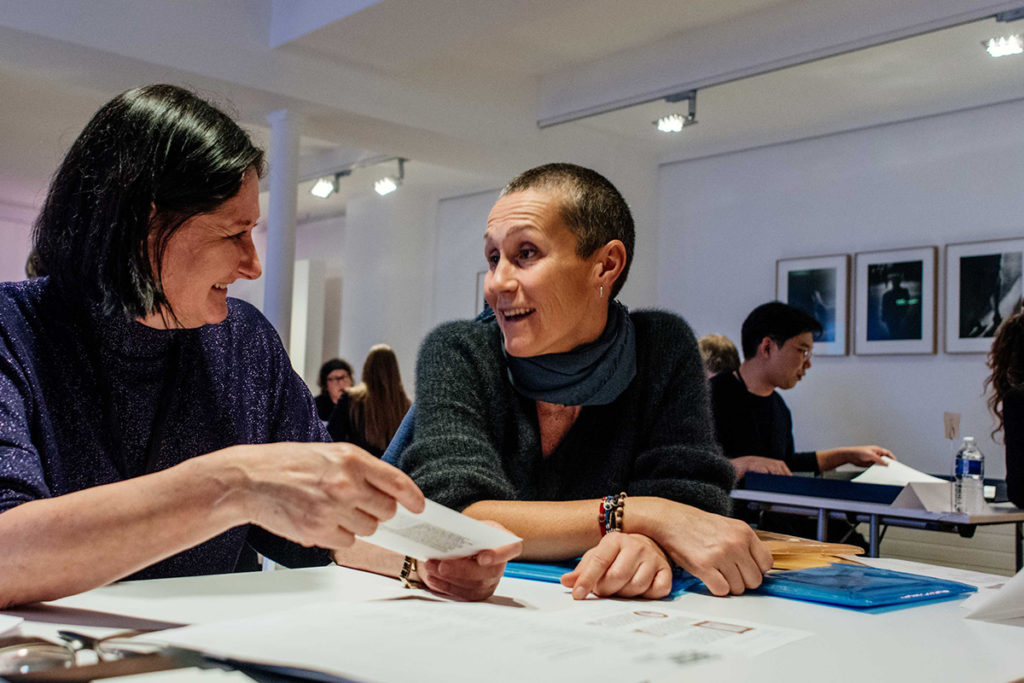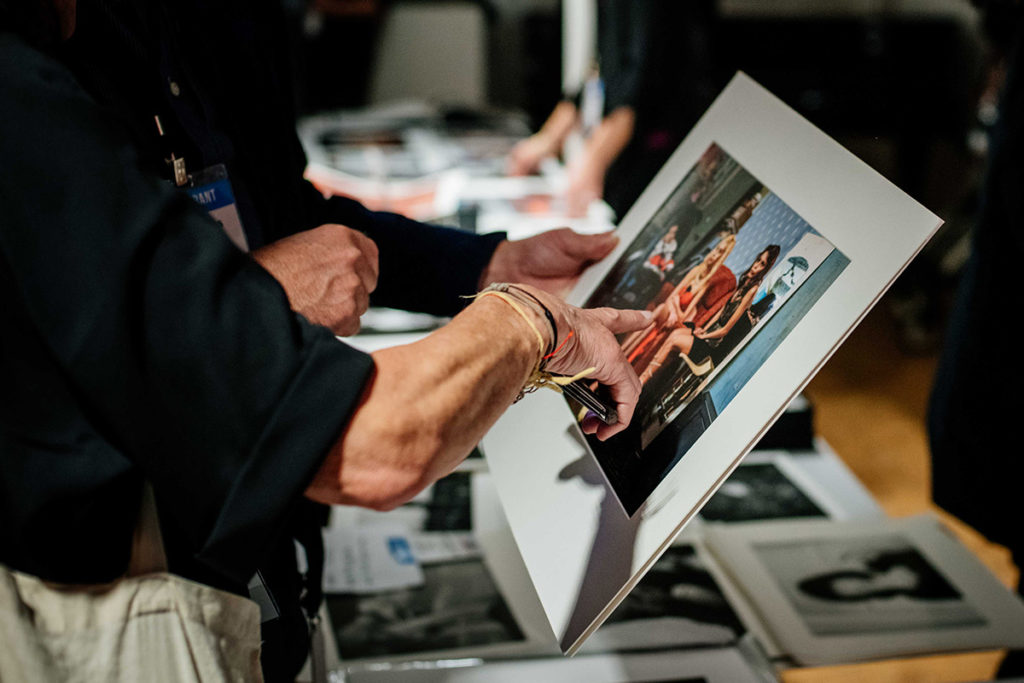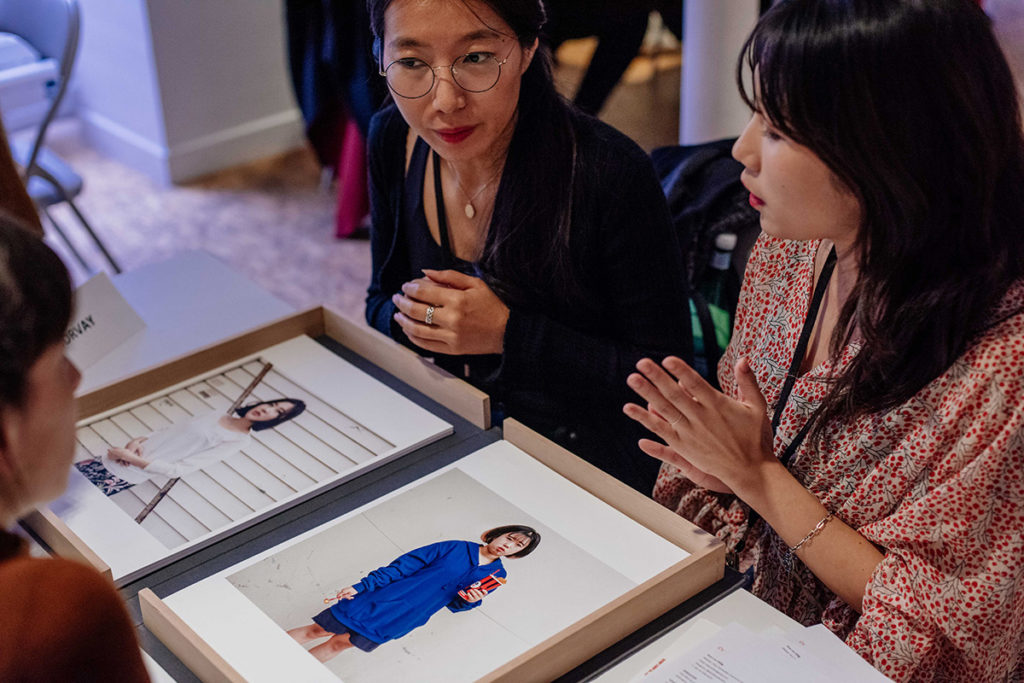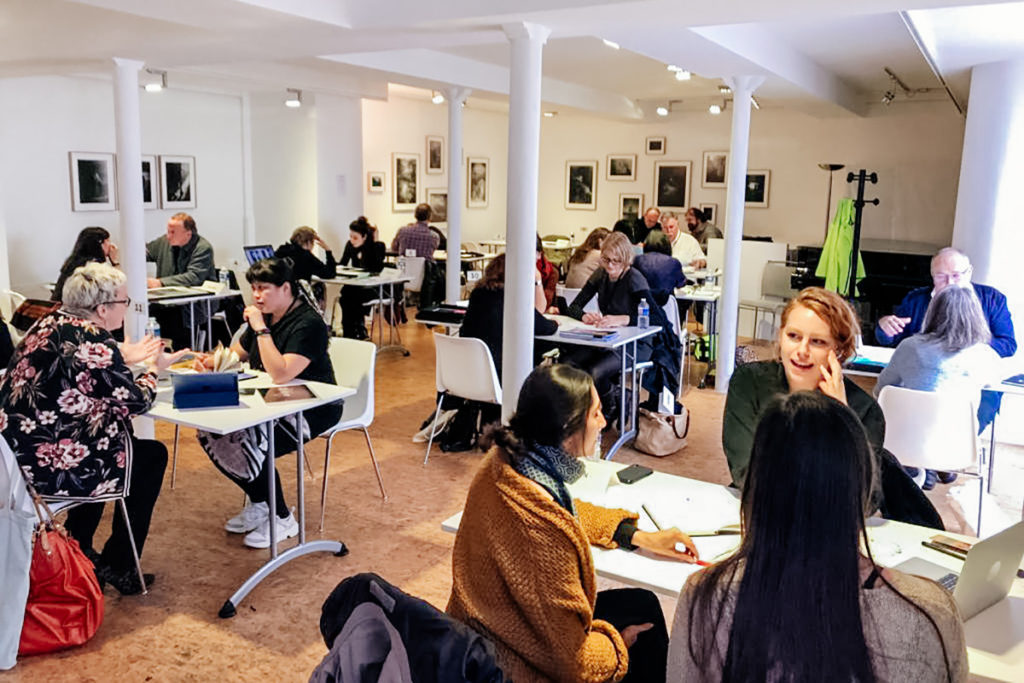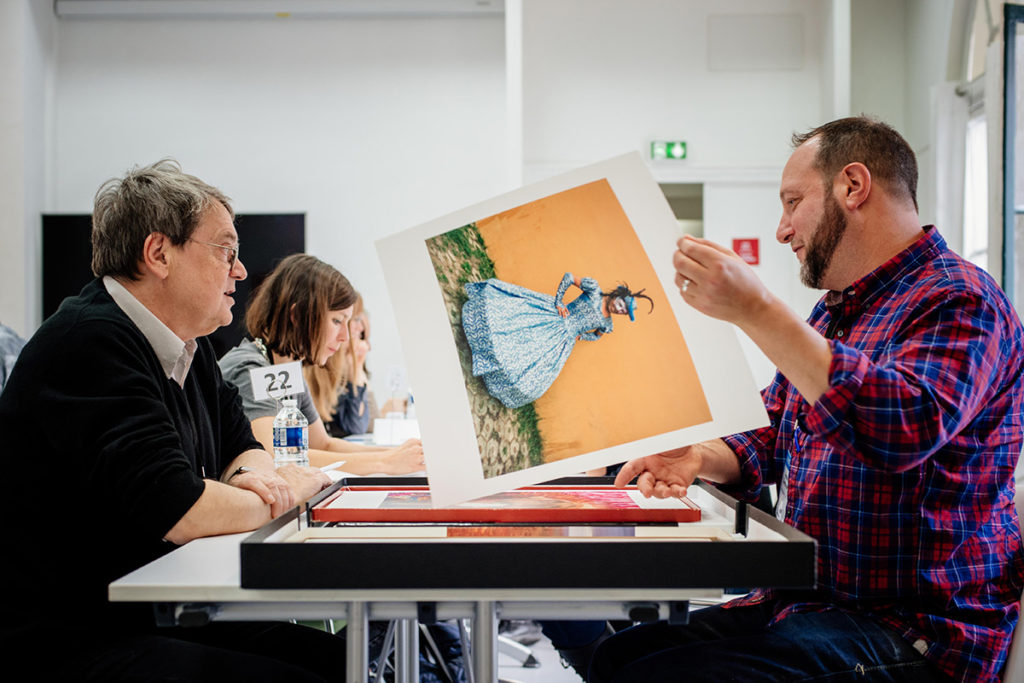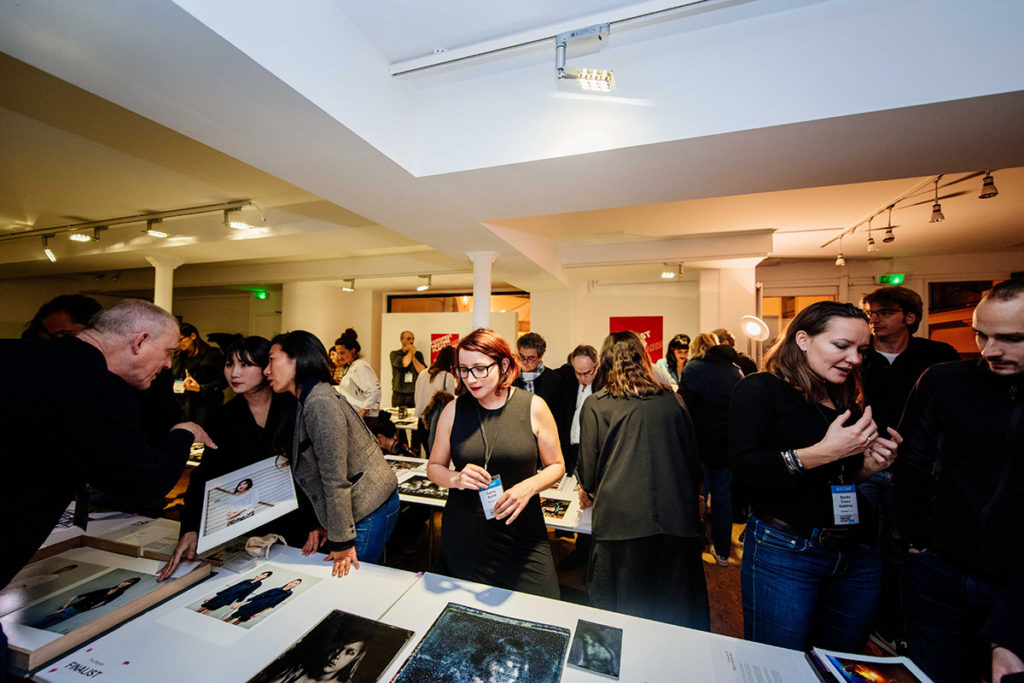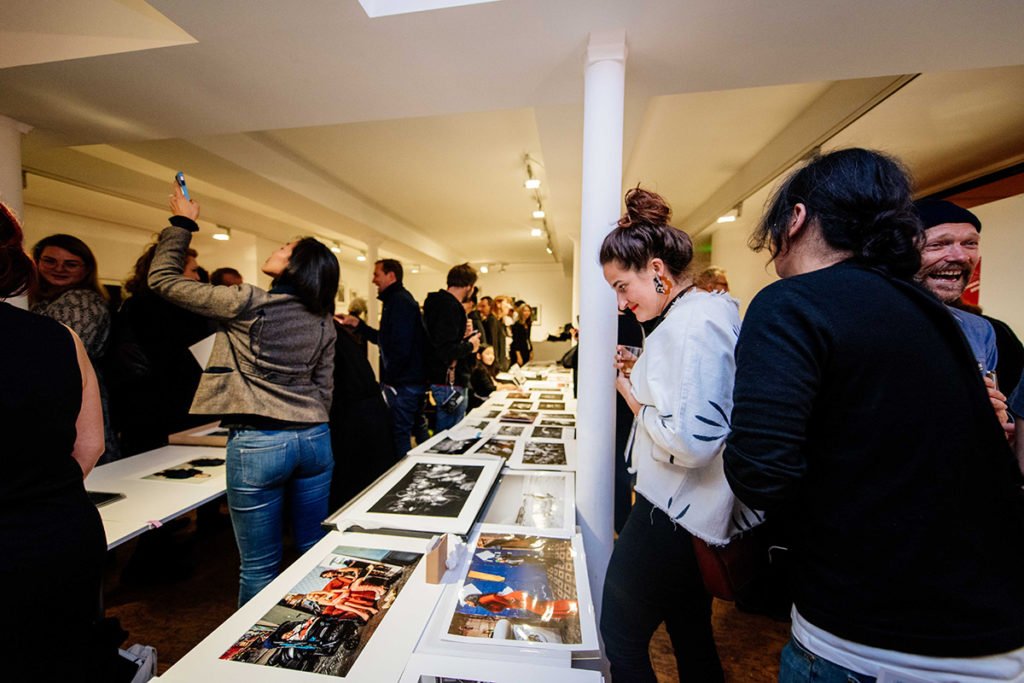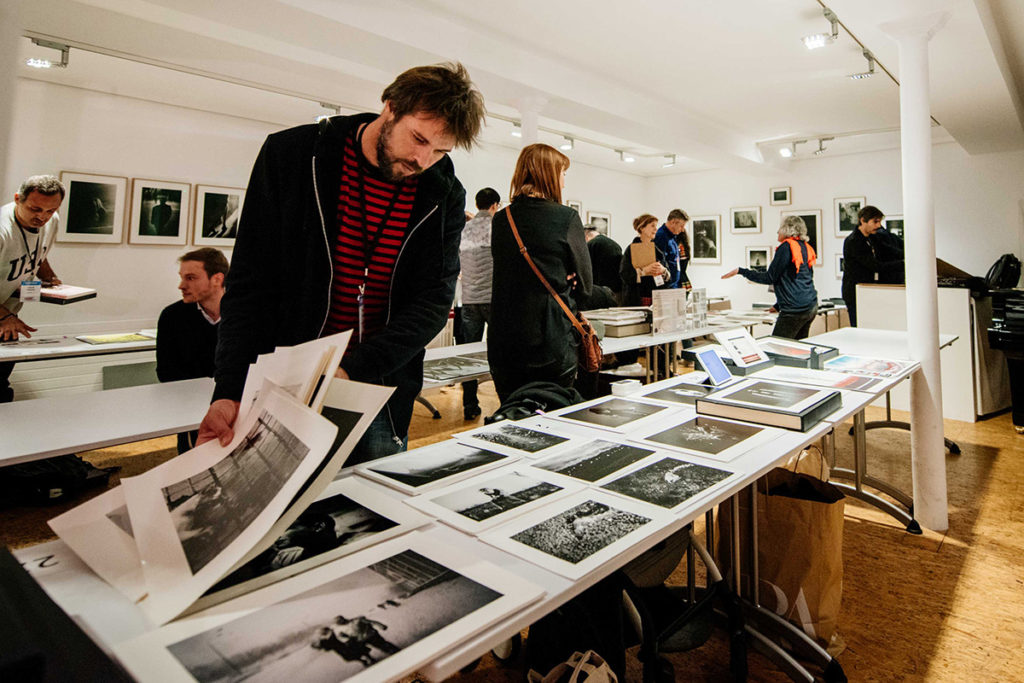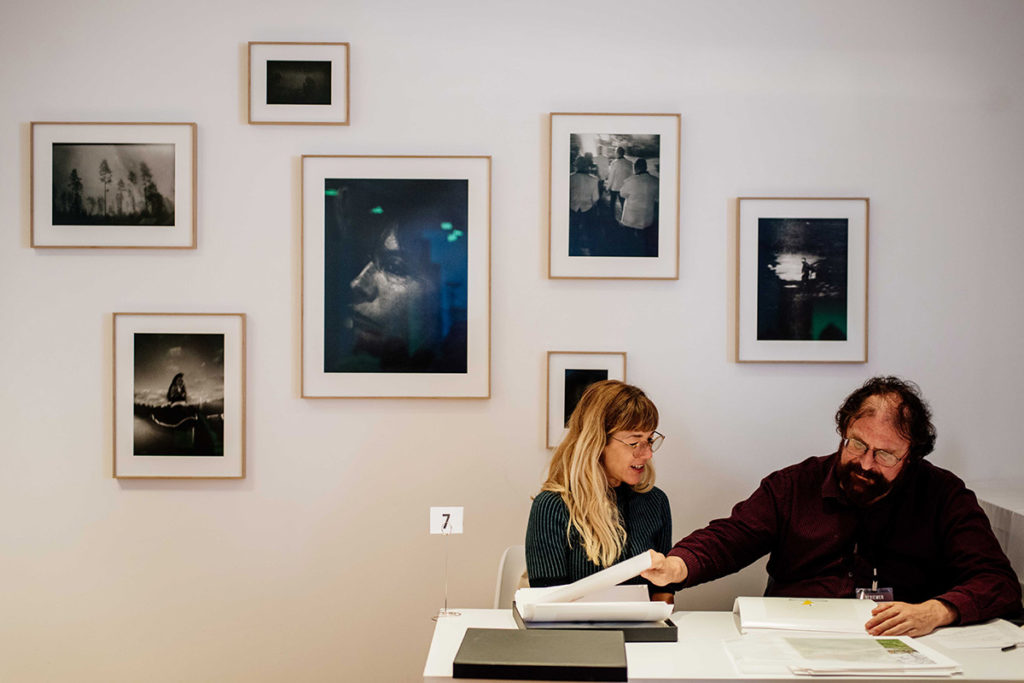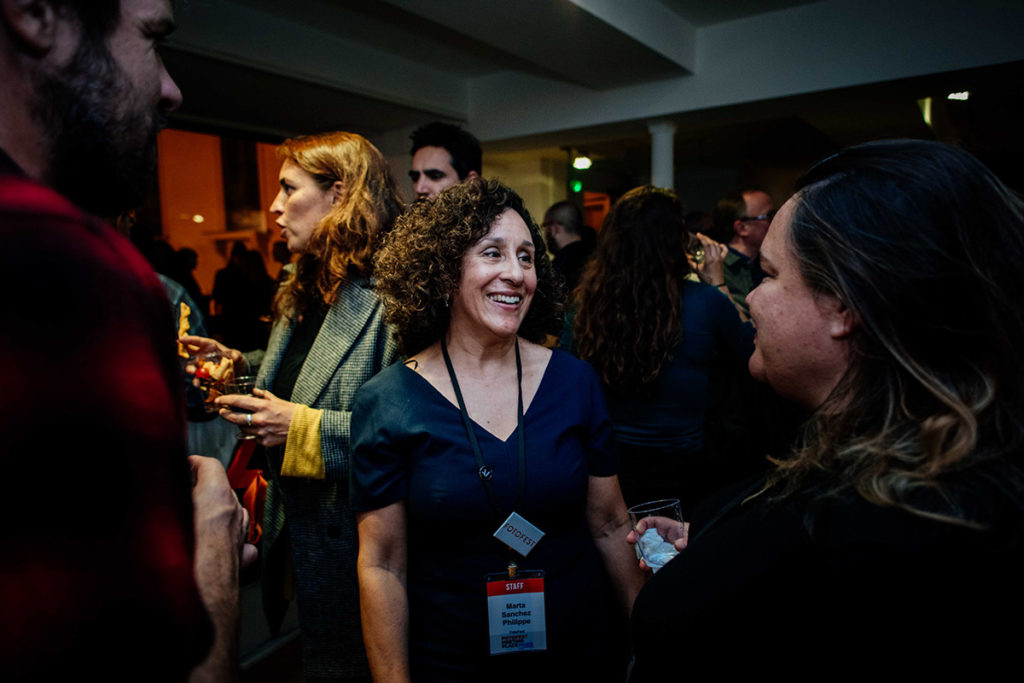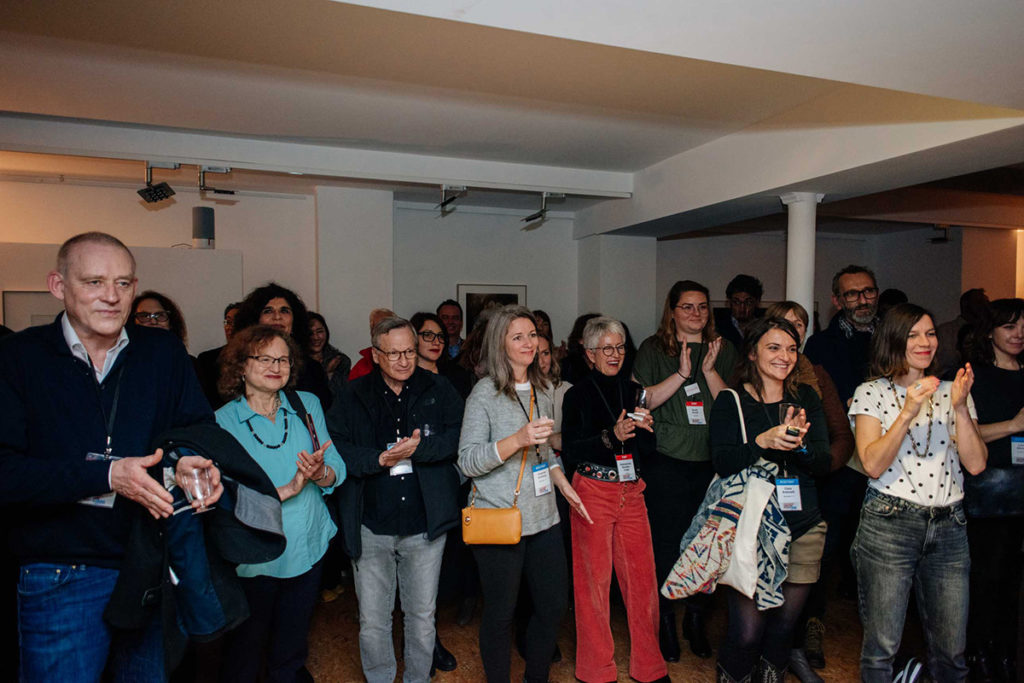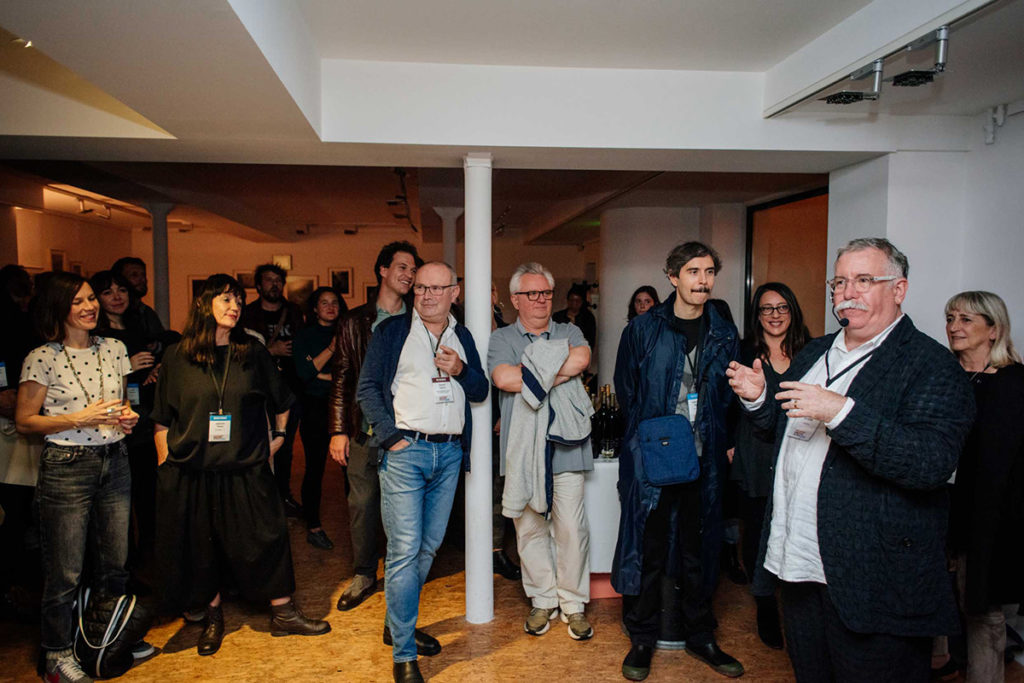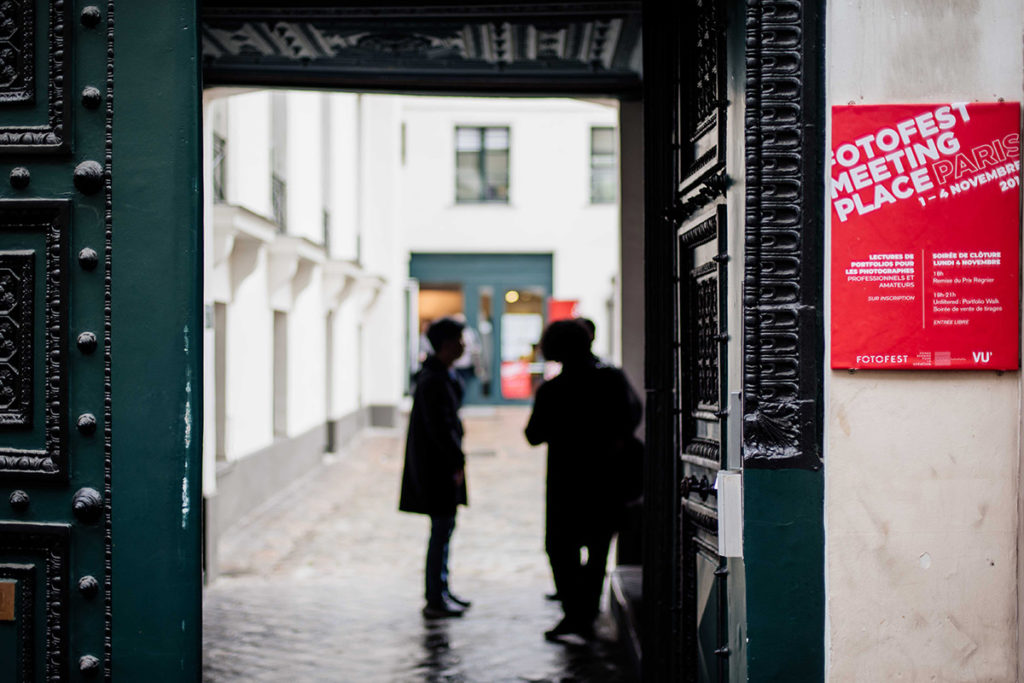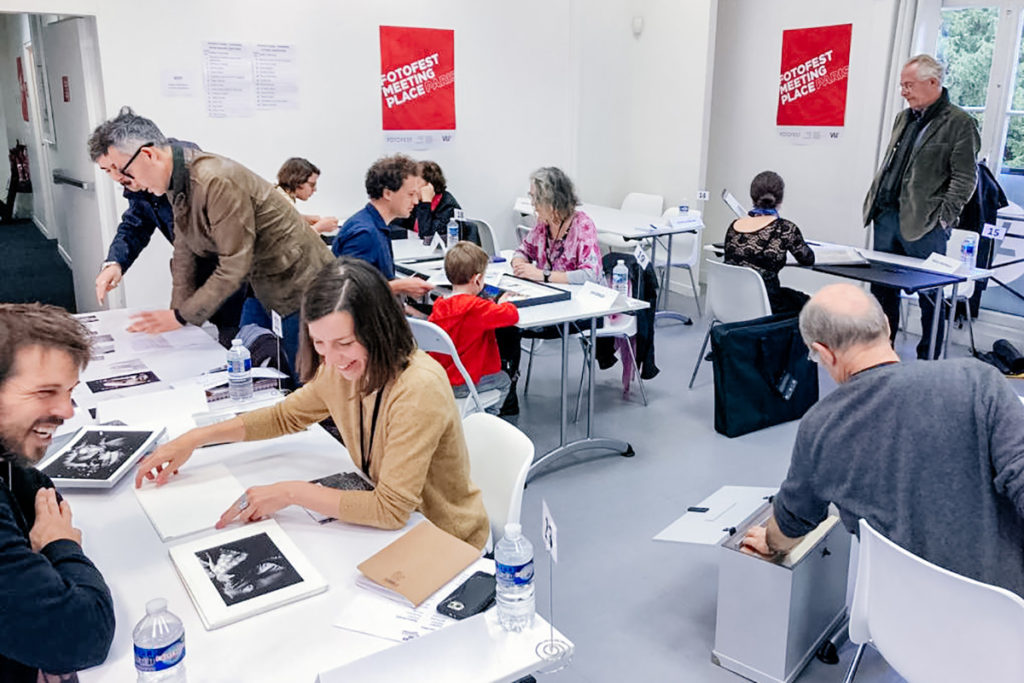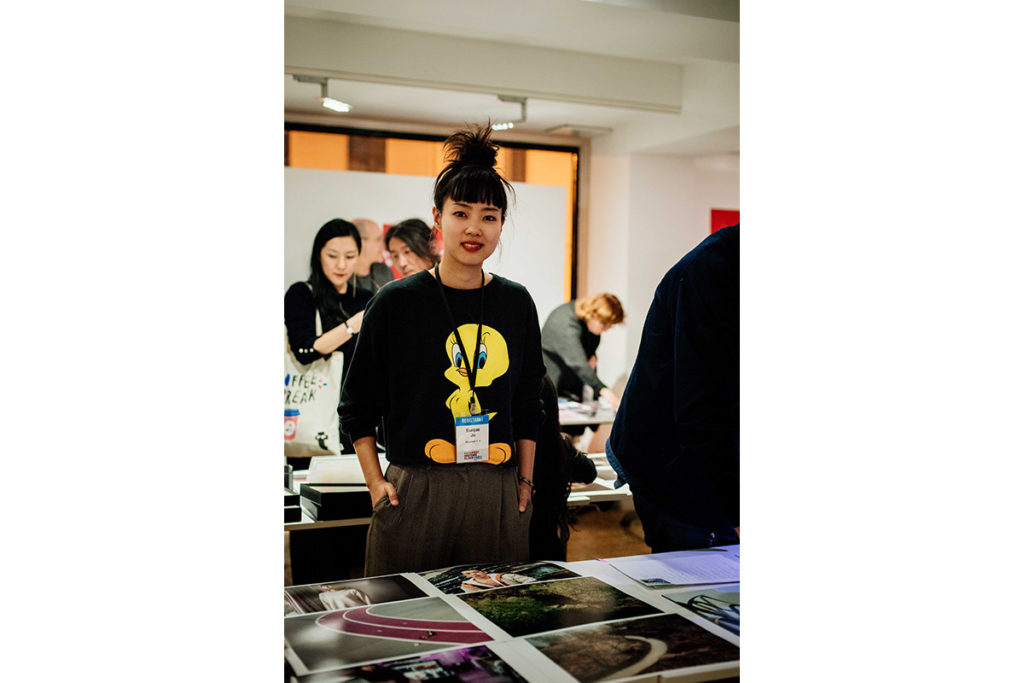 PORTFOLIO REVIEWS
FOTOFEST MEETING PLACES PARIS 2019
Discipline

Photography

Date

Portfolio reviews from November 1st to 4th, 2019

Location

Galerie VU' (Hôtel Paul Delaroche, Paris 9e)

Registrants

111 photographers and 31 international reviewers

Communication

2nd Bureau

Facebook page

https://www.facebook.com/FotoFestMeetingPlaceParis/

Photo and video credits

Mahdi Aridj
Xavier Soule (President of the photography agency VU') invites us to meet Steven Evans (Director of the FotoFest Biennial in Houston) in the summer of 2018 to forge a partnership and bring to life a new Parisian edition of the famous American "Meeting Places".
Very quickly, the project appears to us as a great opportunity for photographers to participate in international portfolio readings. The professionalism and renown of these partners reinforces our belief that the authors will be able to receive quality advice, make their work known and build a professional network with prestigious readers.
We decide that we will organize four days of portfolio reviews in the week before Paris Photo 2019. The event will close with a print sale open to the public and the presentation of the first Prix Régnier 2019.
All teams are involved on both sides of the Atlantic throughout the year leading up to the event.
FotoFest brings together a team of international readers made up of curators, festival directors, representatives of the international press, collectors and art-book publishers.
Martina Bacigalupo, 6Mois, Paris, France
Daniela Baumann, The Walther Collection, Neu-Ulm, Germany
Alexa Becker, Kehrer Verlag, Heidelberg, Germany
David Drake, Ffotogallery Wales, United Kingdom
Catherine Edelman and Anette Skuggedal, CASE Art Fund, Chicago, IL, United States
Thomas Elsen, Neue Galerie im Höhmannhaus and H2, Augsburg, Germany
James Estrin, The New York Times, New York City, New York
Steven Evans, FotoFest, Houston, Texas
Charlie Fellowes, Edel Assanti, London, United Kingdom
Sarah Gilbert, The Guardian, London, United Kingdom
Esra Klein & Andrea Horvay, Fotografie Forum Frankfurt, Frankfurt, Germany
Gwen Lee, Singapore International Photography Festival, Singapore
Victor Levie, LevievanderMeer Graphic & Exhibition Design, Amsterdam, Netherlands
Kara Milstein, TIME, New York City, New York
Patricia Morvan & Patrick Codomier, Agence VU', Paris, France
Pascal Ordonneau, Private Collector, Paris, France
Joaquim Paiva, Private Collector, Rio de Janeiro, Brazil
Arianna Rinaldo, Cortona On The Move Photography Festival, Cortona, Italy
Oliva María Rubio, La Fabrica, PHotoESPAÑA, Madrid, Spain
Eve Schillo, Los Angeles County Museum of Art, Los Angeles, California
Maarten Schilt, Schilt Publishing & Gallery, Amsterdam, Netherlands
Mona Schubert, Fotomuseum Winterthur, Switzerland
Jaehyun Seok, ArtSpace LUMOS, Daegu, Korea
Xavier Soule, Galerie VU', Agence VU', Paris, France
Claire Wearn, Photoworks, Brighton, United Kingdom
Lisa Woodward and Mia Dalglish, Pictura Gallery, Bloomington, Indiana, USA
Manfred Zollner, fotoMAGAZIN, Hamburg, Germany
VU' makes its walls available and contributes all its know-how. We reinvent the spaces to welcome artists and photojournalists in the best conditions.
From the 1st to the 4th of November 2019, the FotoFest Meeting Places Paris 2019 welcomes 111 photographers and 31 readers from 5 continents. The event is a success, a beautiful energy circulates and the meetings are made with professionalism and good mood.
On the last day, we open the doors to the public so that they can discover the work of the participants, buy prints, and attend the presentation of the Prix Régnier which rewards the Belgian photographer France Dubois by inviting her to participate in a session of Meeting Places 2020 during the FotoFest 2020 Biennial in Houston (Texas).
"Connect, connect, connect, no matter where you live. [The Meeting Place] has been for me a way to get invaluable feedback, opportunities in the art world and new friends." – L. P., Meeting Place Paris 2019 Participant
"A great experience if you want friendly and competent advice for your work as a photographer!" – S. E., Meeting Place Paris 2019 Participant
"[The Meeting Place] provides a place between the photo world and the photographer's studio that didn't previously exist." – T. B., Meeting Place Paris 2019 Participant
The Fonds Régnier pour la Création financed the organization and communication costs of the event.