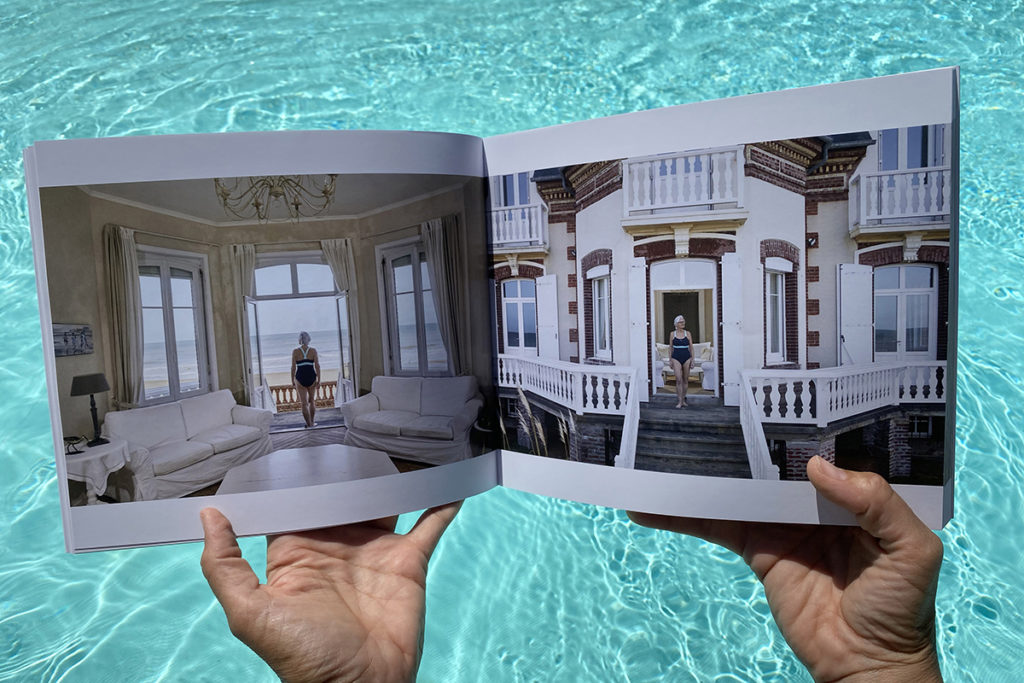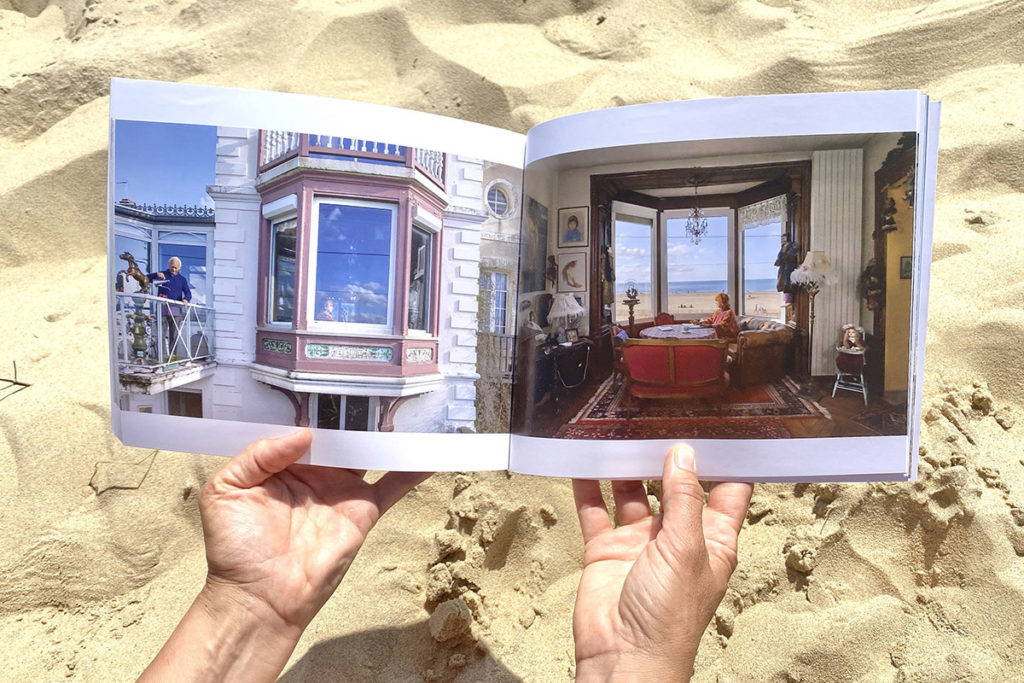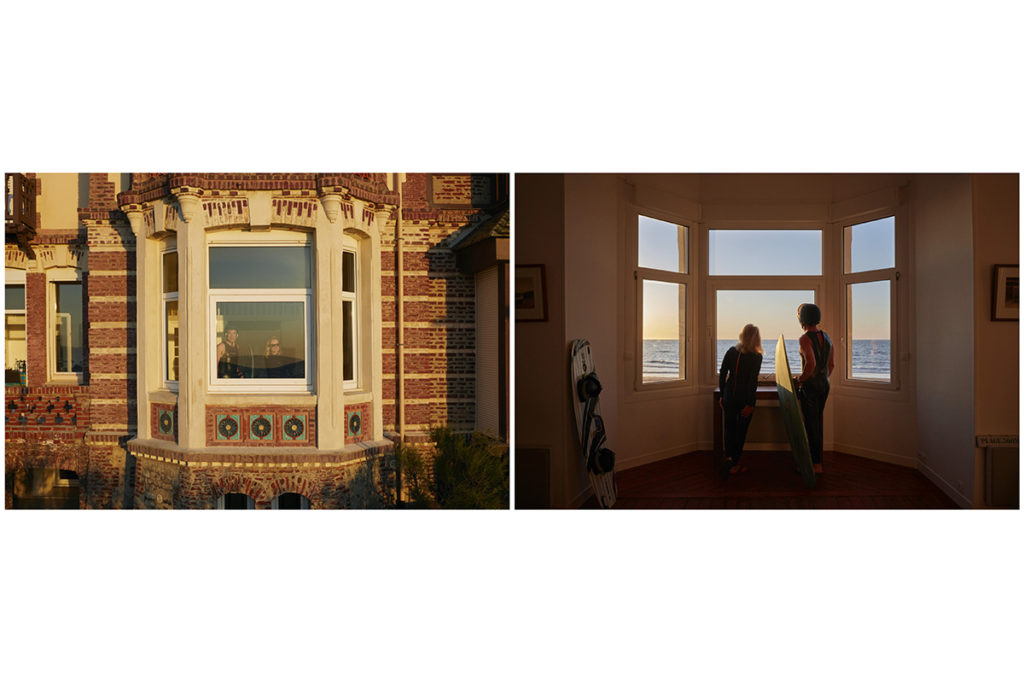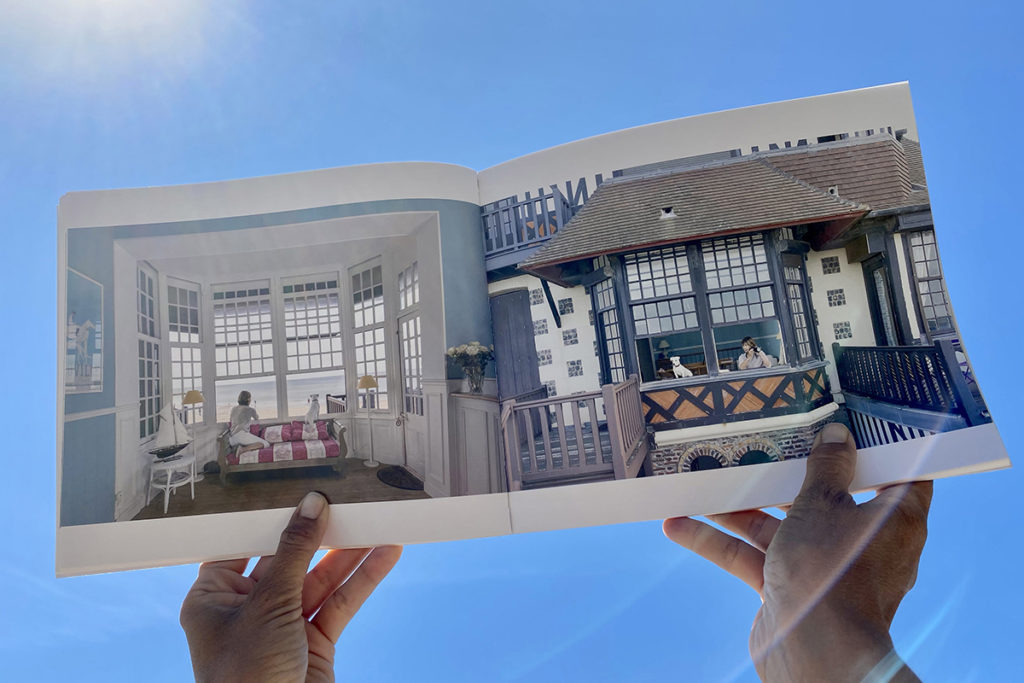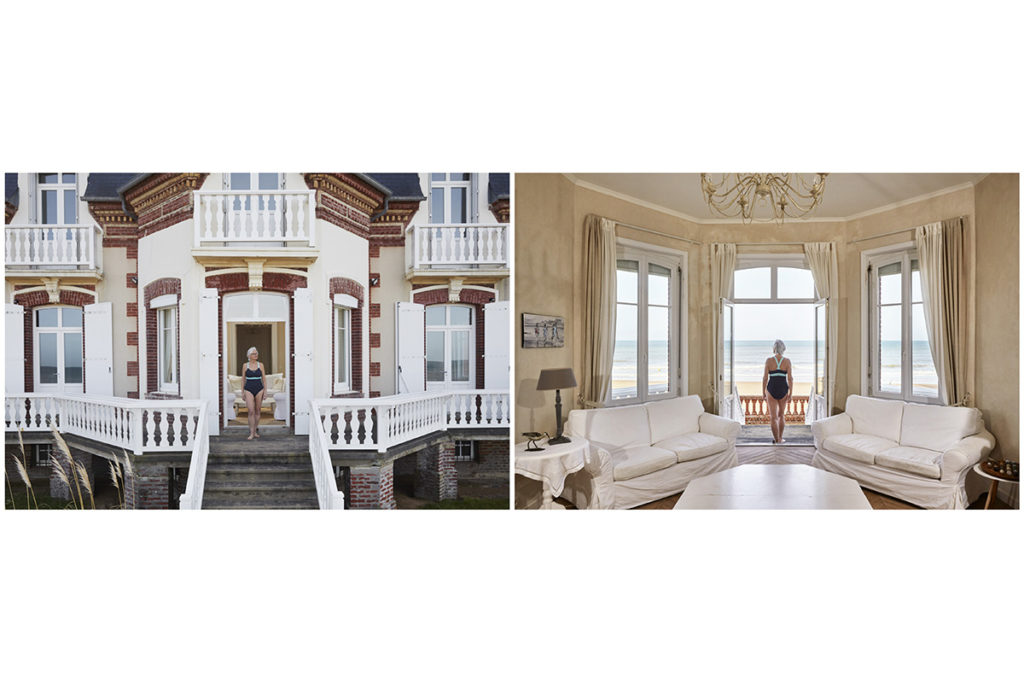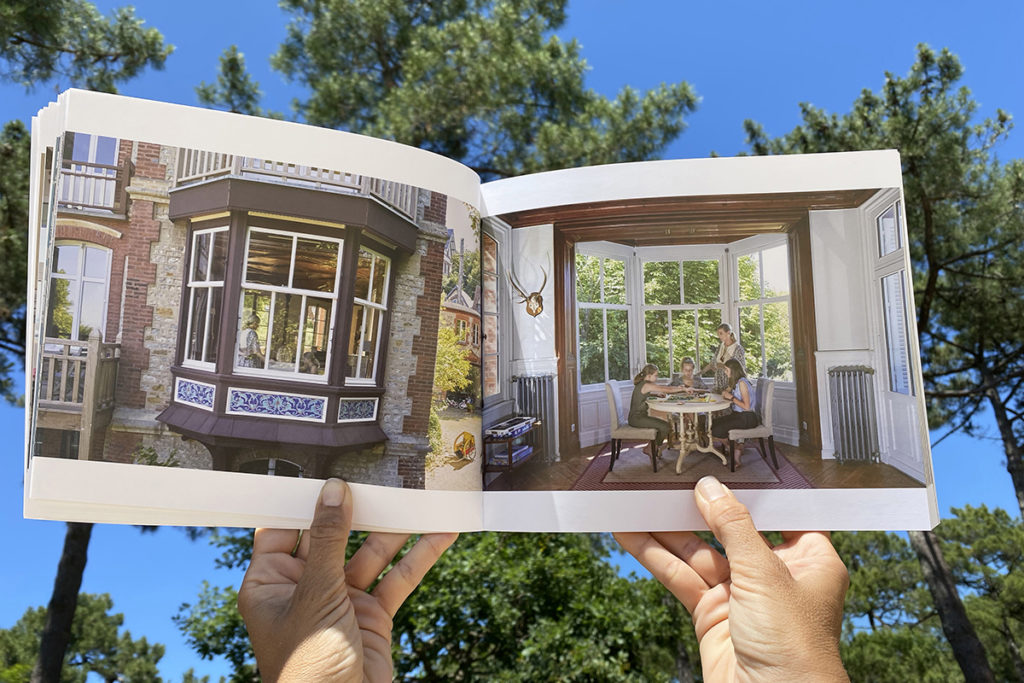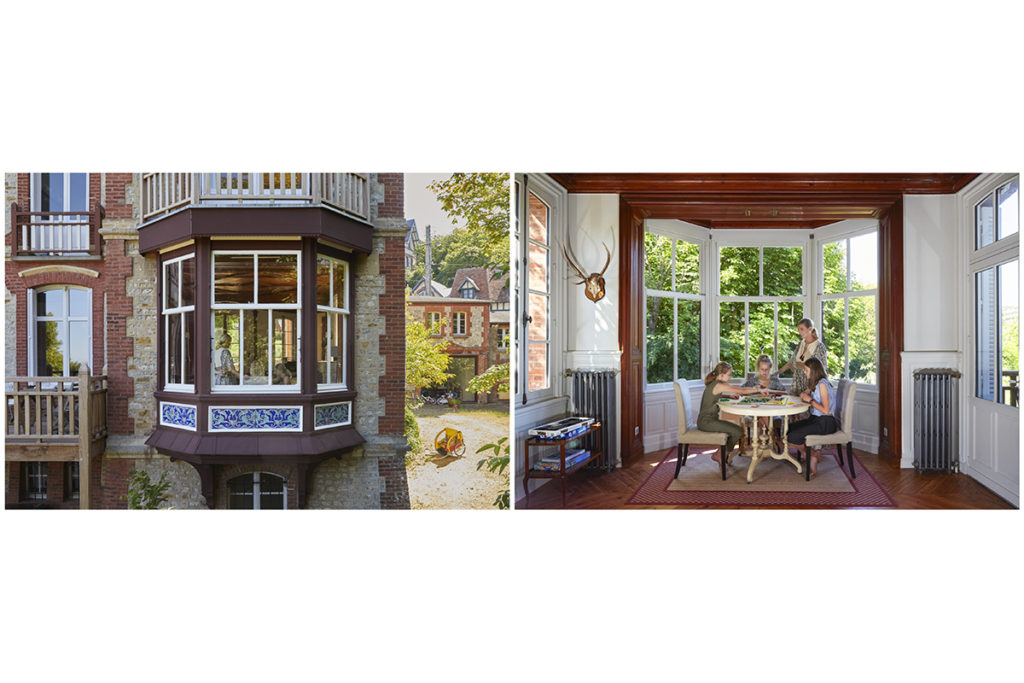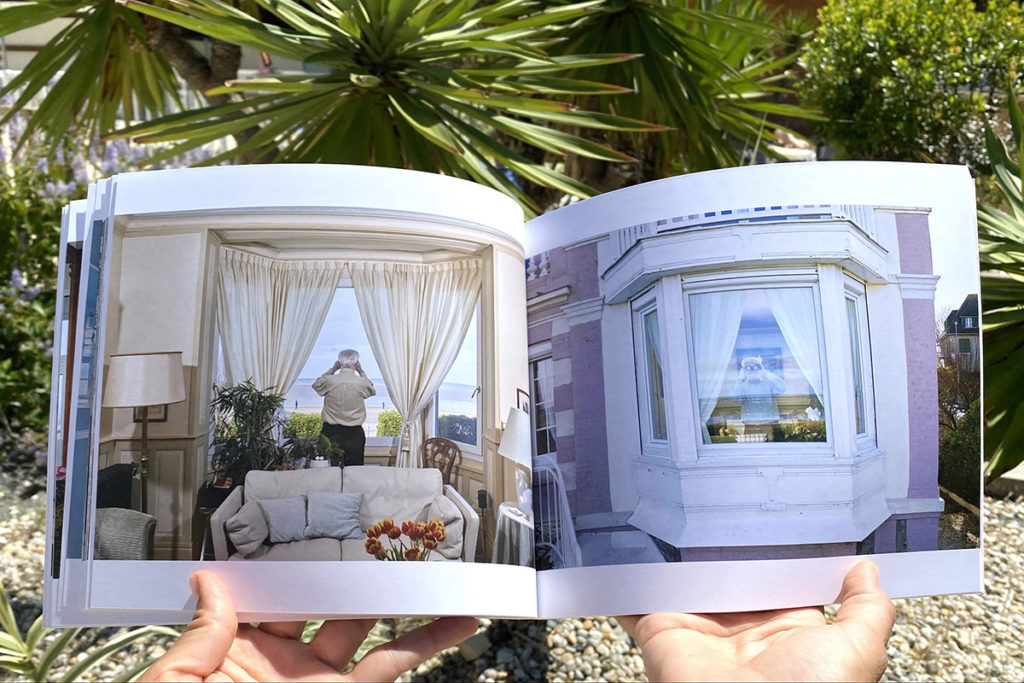 Photographic residence & realization of a book
DAISY REILLET
« Passer les murs »
As part of a residency for LES FEMMES S'EXPOSENT in Houlgate in 2020, Daisy Reillet has produced a series of photographs of a dozen prints. We will discover them in very large format on outdoor panels near the Houlgate town hall during the festival.
Since the middle of the 19th century, Houlgate, located on the "Côte Fleurie", has welcomed families who come to enjoy the sea air and the benefits of nature. The resort, which has always preserved its heritage while developing, has become a reference in seaside architecture.
The numerous resort villas are very diverse, but they all have a recurring element: the bow window. These "arched windows" that protrude from the facades make the link between the interior and the exterior and, like paintings, attract the eye: the walker wants to see behind these illuminated bay windows, to guess what is going on there.
With her series "Passer les murs" taken in Recto Verso at the same moment, Daisy invites us to this exposure, to cross the border between what is seen by all, or almost, and the intimate.
During our meeting at the festival, the photographer mentioned her wish to continue her series and to publish a book on this work.
We quickly decided to support her so that she could take photos again during the autumn school term.
The project culminates with the release of a book in the summer of 2021: discover and purchase "Passer les Murs – Dehors/dedans, néo-normand"
"As part of a residency for the photo festival Les Femmes s'Exposent, I made a series of twelve portraits that was particularly noticed. I really wanted to expand on this work. Thanks to the Fonds Régnier pour la Création and the Abvent/VU Group, I was able not only to make more portraits to develop the project, but I also had the opportunity to produce a book, my first published book, what a chance. Thank you Amandine, thank you Bernadette and Xavier, thank you Anne from Cahiers du Temps, thanks to you this series will have a greater durability!" Daisy Reillet
The Fonds Régnier pour la Création financed the additional photography work and co-financed the production of the book.