Compagnie La Baraka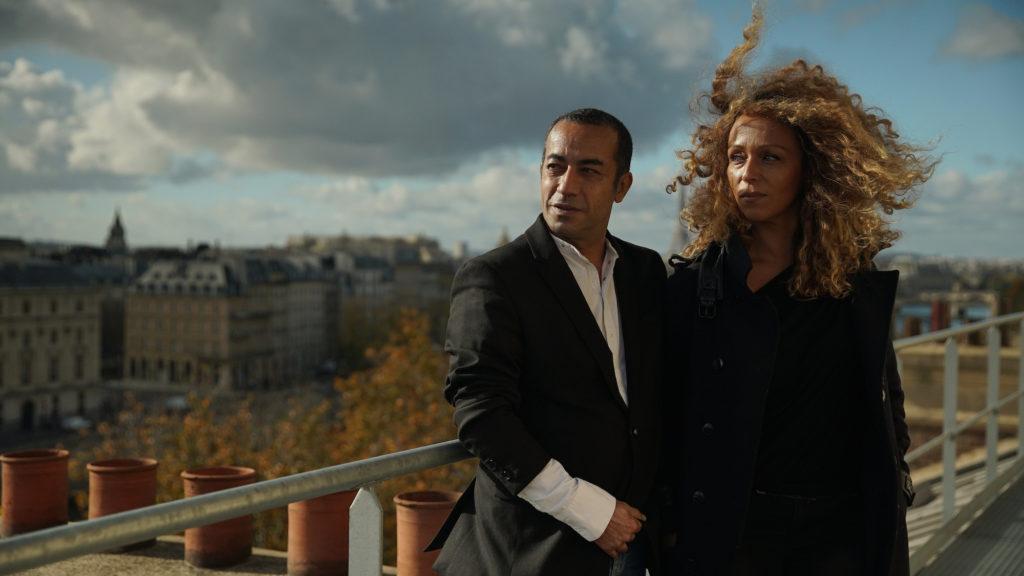 La Baraka Company, Dance
Website
Supported Project: Sur tes épaules 
The Compagnie La Baraka is an international company led by two creators: Abou Lagraa & Nawal Aït Benalla. More than 30 creations in the repertoire, a pure energy and a hybrid style influenced by the other side of the Mediterranean mixing contemporary dance, jazz, classical dance and hip-hop. La Baraka has toured internationally on 4 continents and has given more than 630 performances, 418,000 spectators, 1,400 educational and awareness workshops and 600 press articles.
In 1997, creation of La Baraka by Abou Lagraa who will direct the company alone for 11 years. He named it "La Baraka" ("luck" in Arabic) because he believes that he was "lucky enough to meet the right people at the right time".
In 2008, Nawal Aït Benalla joined La Baraka through an audition. It is the meeting of two artists of double culture whose differences will make them evolve. A couple of artists is formed in life, as in work. Nawal and Abou decide to co-direct La Baraka. Since then, the duo is committed to be at the heart of the dancer's transformation.
In 2010, under the impulse of Nawal, the couple will go back to their Mediterranean origins with "The Mediterranean Cultural Bridge", a unique training and creation program for choreographic art in Algeria, supported by the French and Algerian Ministries of Culture, for 9 self-taught hip-hop dancers, amateurs and socially fragile. Through this program, like true pioneers, the couple succeeded in creating the very first Contemporary Ballet of Algiers and allowed the 9 winners to become professional dancers.
In 2015 "Les Femmes sur le devant de la Scène". After the Franco-Algerian experience exclusively male, Nawal Aït Benalla has only one idea in mind, to support and train young self-taught female talents in contemporary dance. For her first creation "Do you be", she necessarily starts from women, their path to emancipation, access to rights and equal opportunities, as well as the fight against discrimination. Because, we have to admit that it is not so simple, even in France today, for a young woman in social difficulty to make her way in the dance world. Seven hip-hop, jazz and African dancers are selected in Lyon and its agglomeration. Their path is sometimes disjointed but their will is fierce. A tailor-made program of training and creation that opens up to dance techniques in order to complete the background of each one with technical bases and physical and psychological anchors.
In 2019, Cie La Baraka launches Premier(s) Pas, co-developed with the Edmond de Rothschild Foundations, a program combining creation and highly professionalizing training. For the second edition, two new sponsors are supporting the program: the Caisse des Dépôts and the Fonds Régnier pour la Création.
Premier(s) Pas season 2 offers a springboard to 10 women, dancers and choreographers, selected among 350 candidates. Seven laureates participate as performers in the creation
in the creation "Sur tes épaules" by Nawal Aït Benalla and benefit from the training program for young choreographers. In addition, training is offered to 3 other laureates selected in collaboration with Caisse des Dépôts.
The Premier(s) Pas training program offers the 10 young choreographers: coaching in communication and entrepreneurship, as well as workshops to raise public awareness.
Within this framework, Nawal Aït Benalla, signed in October 2022, "Sur tes épaules" for 7 dancers questioning the progress of women's place in society.