Sylvain Ristori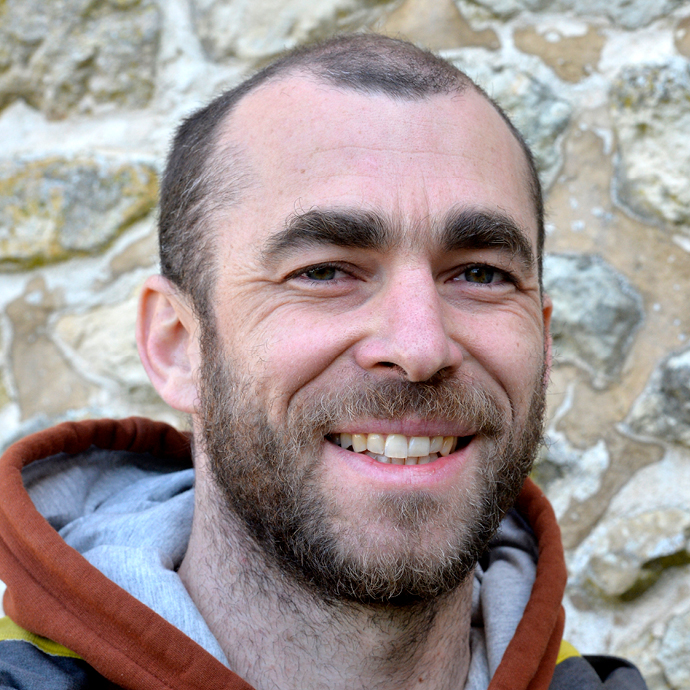 Sylvain Ristori- Sculptor
Supported project: L'arbre de Vie
Website : http://sylvainristori.com
Born in 1984 in the Ardèche, Sylvain Ristori was introduced to carpentry during a post-baccalaureate training at the Compagnons du Tour de France, then obtained his national diploma in woodcarving, after 3 years at the École Boulle. At the end of this training, he moved to the Czech Republic, for the first 6 months as part of the Erasmus exchange program, through which he met Jiří Beránek, a teacher who would accompany him for the next 2 years.

Son of a farmer, Sylvain Ristori is passionate about urban arts in all their forms. He started in hip-hop dance, before devoting himself to graffiti. During his stay in the Czech Republic, he devotes himself to his art in abandoned places, working on their memory. He works most often on large surfaces, in a process that is both artistic and sporting, while rubbing shoulders with certain urban exploration artists ("Urbex": Parkour, Hit The Road, etc.). He installed his first in-situ work in a disused train station: a sculpture made from lumber dismantled from an old house, then transported to the site, representing a "tornado", which "brings back a burst of life in a place where it seemed to have disappeared".

Sylvain Ristori likes to vary media, shapes and sizes: he works with wood, his favorite material, as well as with metal or any other available material. He sculpts, draws, paints, but can also decide to express himself in music. The numerous supports on which he likes to work are chosen according to the opportunities. The artist practices a contextual art: his works, beyond the form of their structure, draw the material from the very context where they will be installed: "The choice and the collection of the materials which constitute each work command the process of creation. The choice and collection of materials that make up each work dictate the creative process. I am part of a particular context and am attached to the identity of the place, to its history, by working essentially with materials recovered on the spot. In a more general way, I try to bring another glance on what surrounds us, and by extension, on our life. I question the place of the man on this earth and its impact on its environment. The recovery allows to wake up and reveal a sleeping potential ".