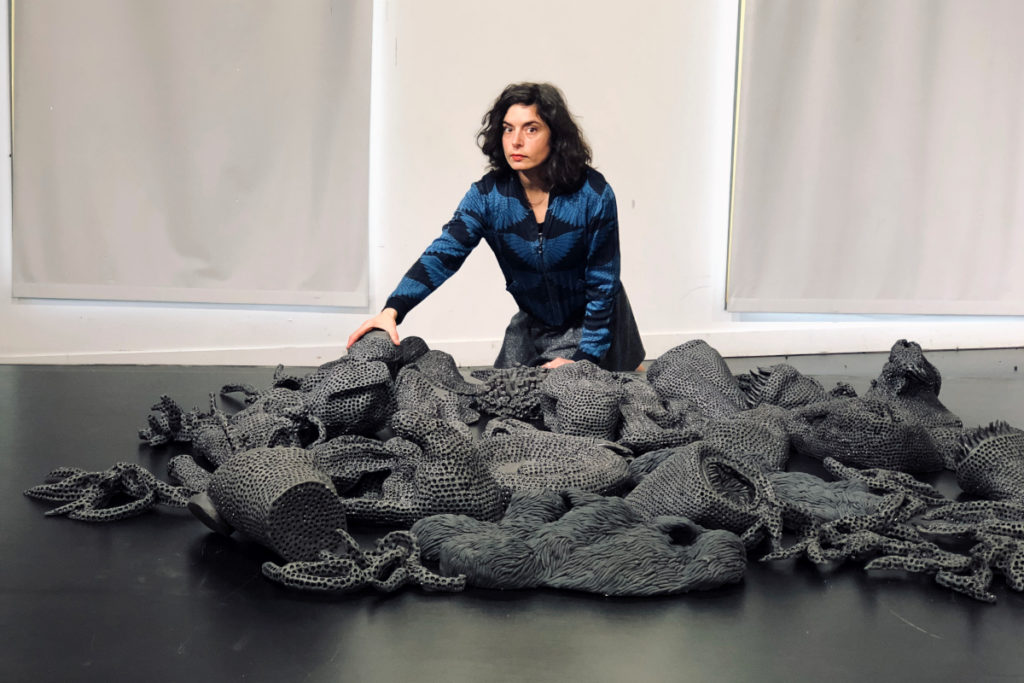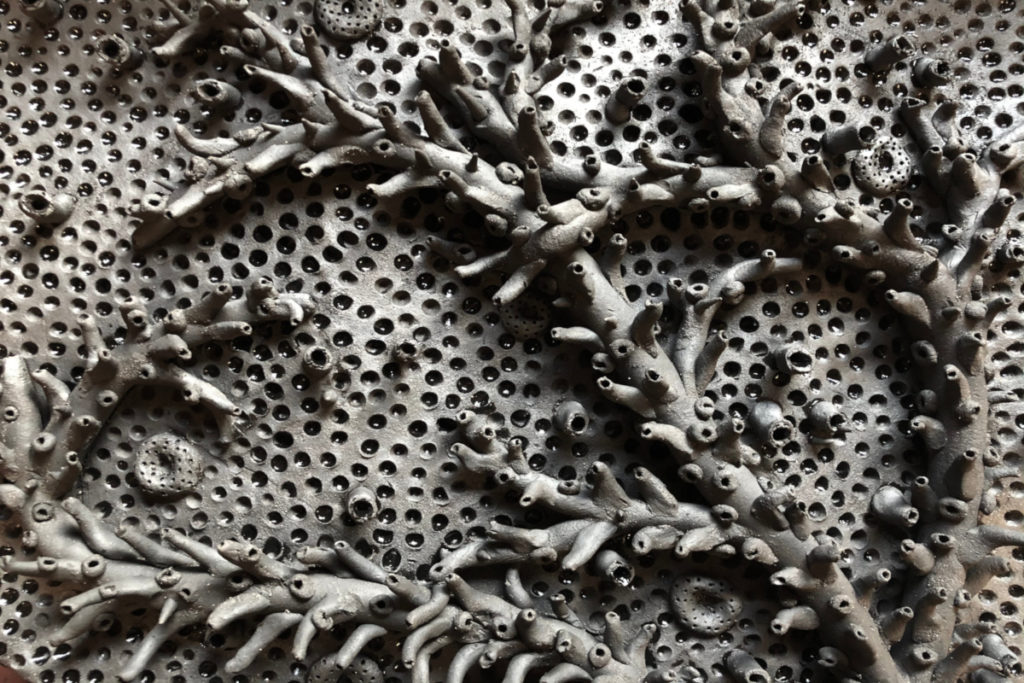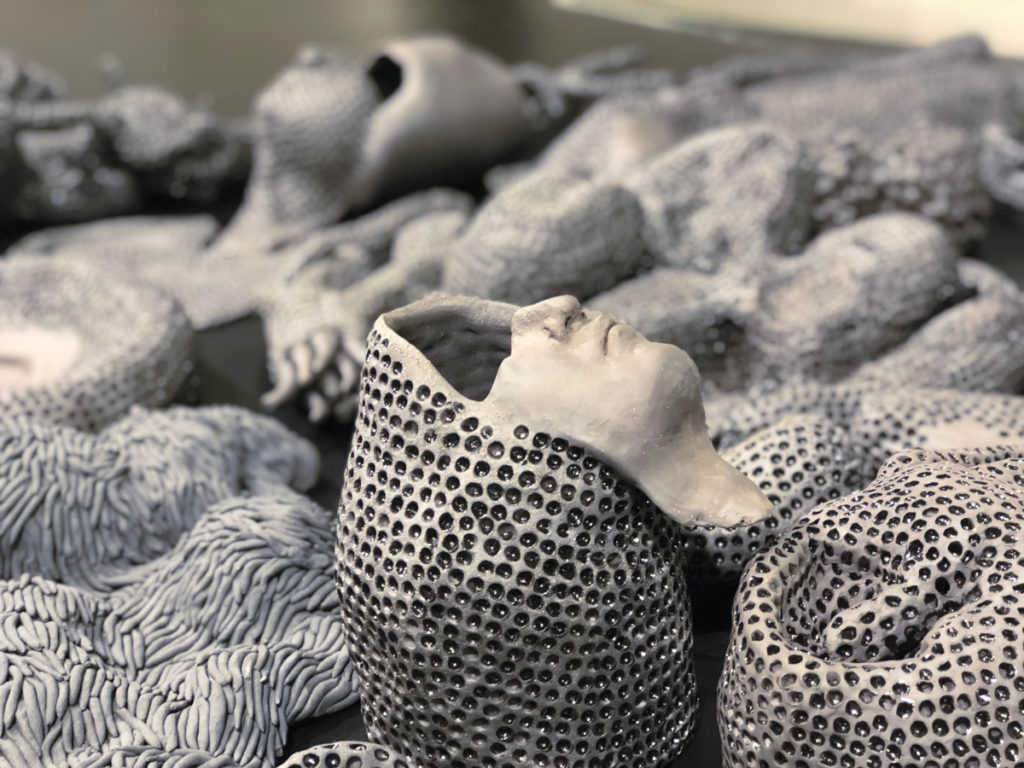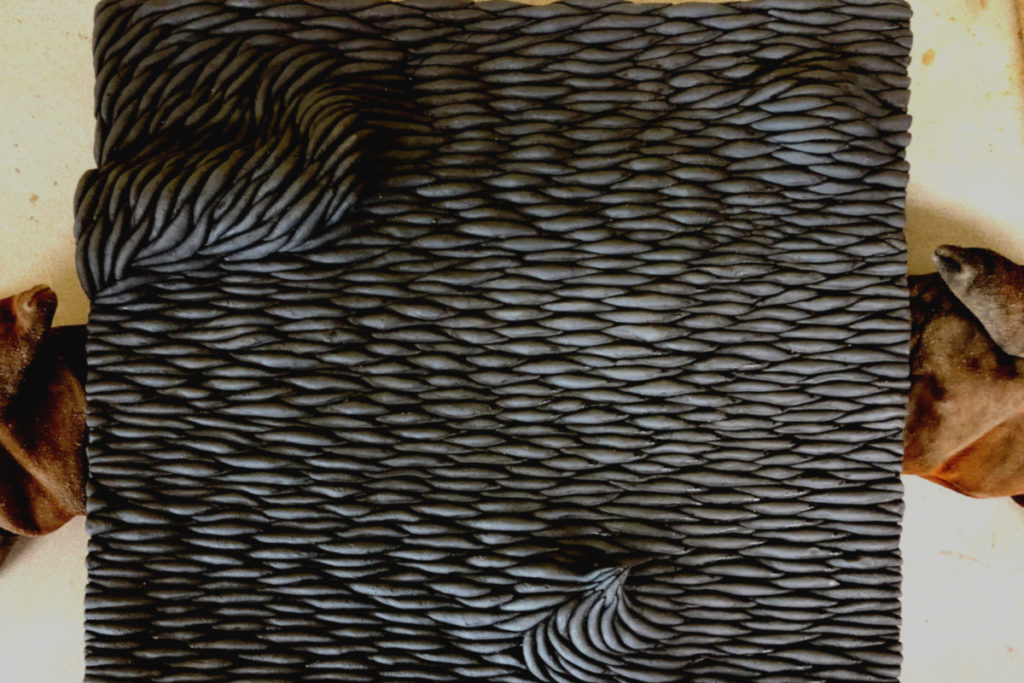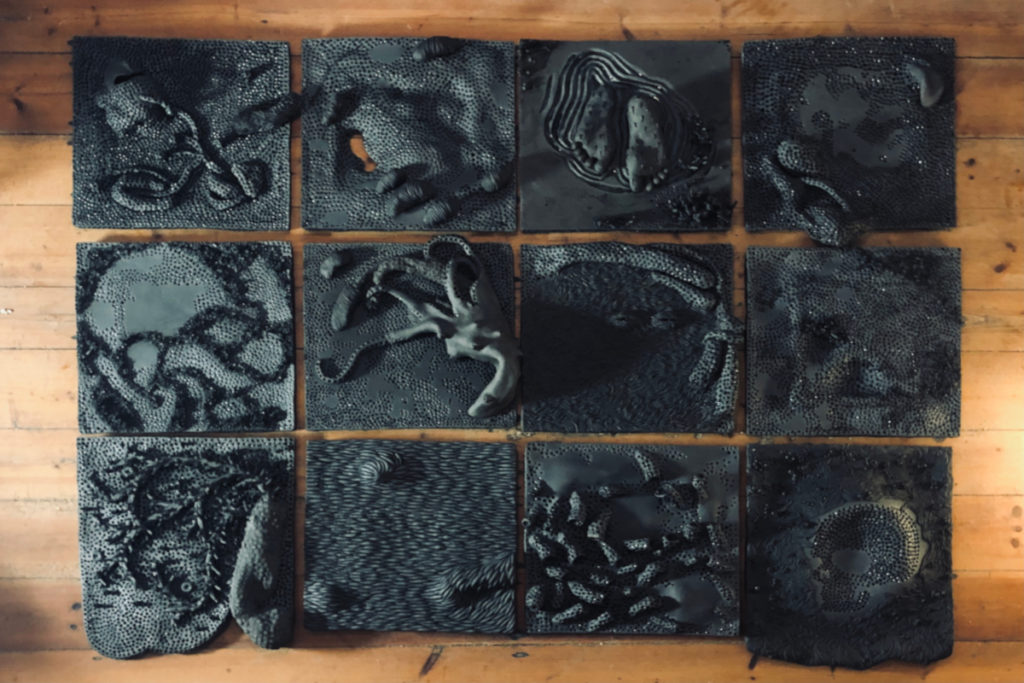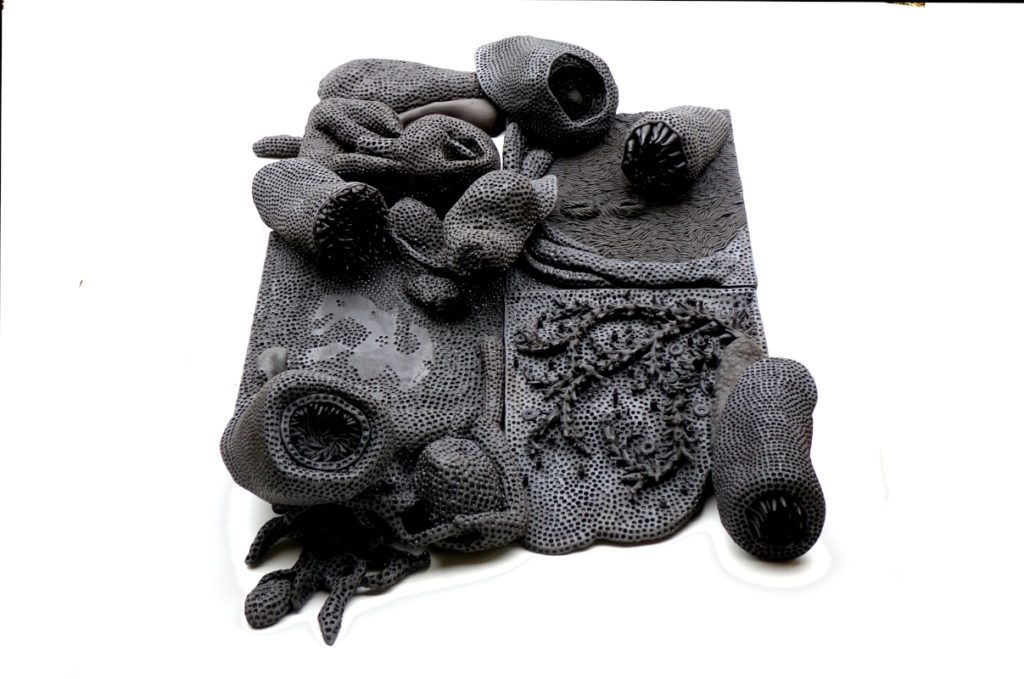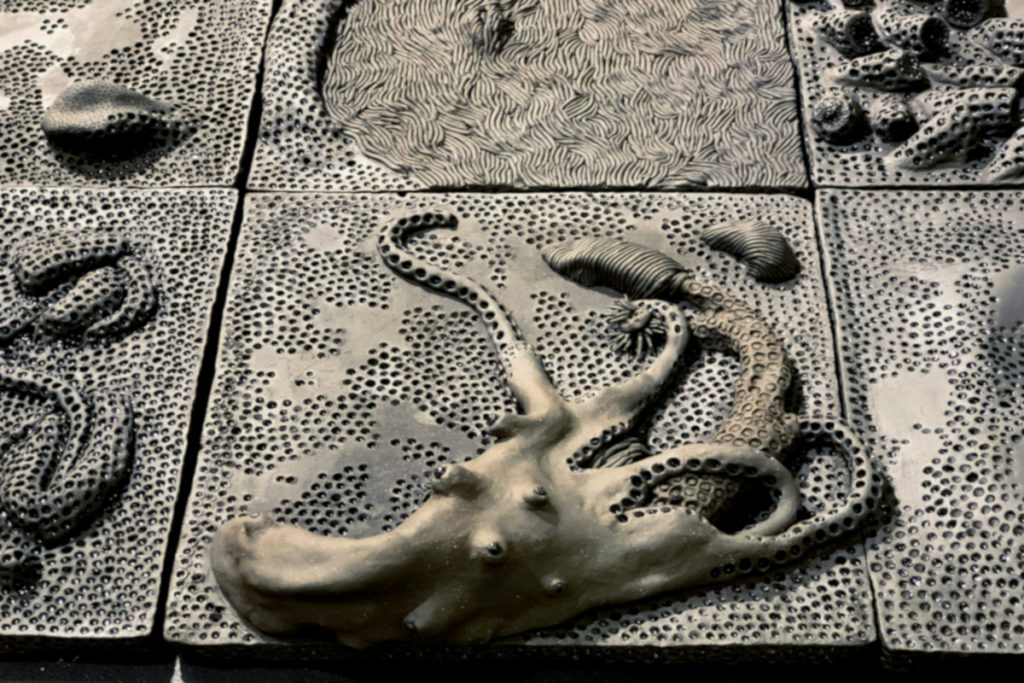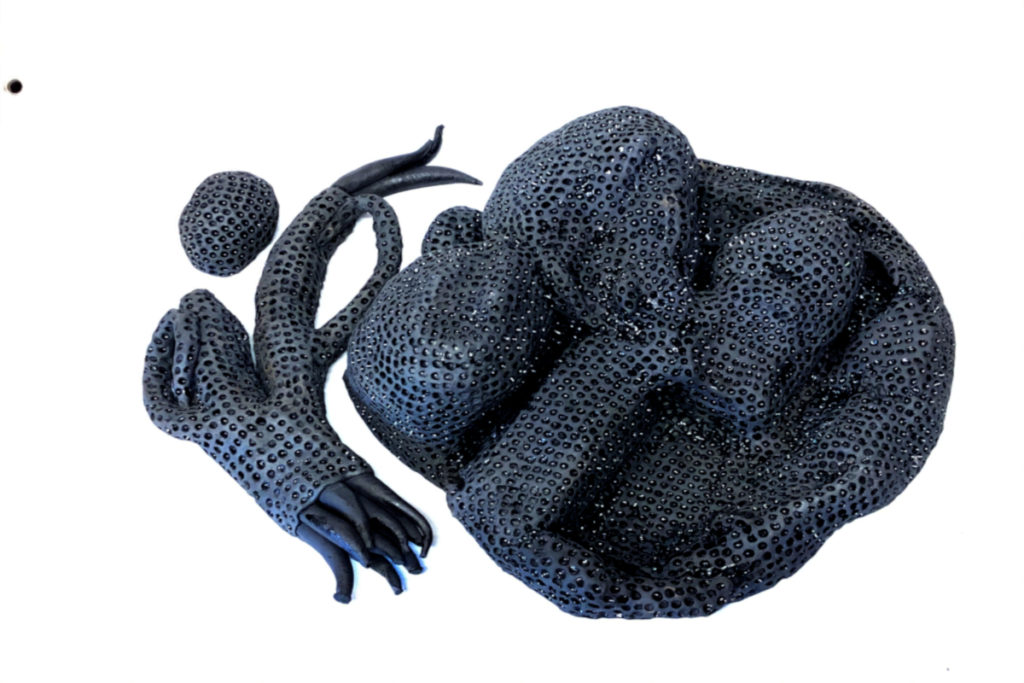 CREATION AND EXHIBITION OF CERAMIC SCULPTURES
By Myriam MARTINEZ
" NAEVUS "
Discipline

Sculpture

Period of residence

from November 2020 to January 2021

Dates of exhibition

from June 5 to October 16, 2021 at the Musée de la Briqueterie

Dates of exhibition

from November 20 to December 11, 2021 at the Galerie Grès (Paris)

Partner

Musée de la Briqueterie

Artist

Myriam Martinez
Myriam Martinez is a French-Spanish artist. After studying Fine Arts in Perpignan, she specializes in ceramics.
Albane Herrgott (Galerie Grès, Paris), passionate about contemporary ceramics, introduces us to her talent and to the pieces she exhibited at the gallery during a previous group show.
Our first contact with the artist is via video-conference. She offers us a virtual visit of her studio in Brittany and a first look at her work in progress.
The artist has been working for several months in residence at the Musée de la Briqueterie (Langueux, Côtes d'Armor). With the idea of developing an organic and wet language, she is creating a series of sculptures in the museum's workshops, facing the sea. The reading of Hodgson's "The Thing in the Seaweed" and the context of her work plunge her into an atmosphere where subaquatic textures come to life. This is the atmosphere that gives birth to the series of sculptures "NAEVUS".
The artist explains that "Naevus is Latin for both mole and skin disease, and the border between the two allows me to give color to my black sculptures in their expression. The black stoneware sculptures are glazed point by point, giving the appearance of a viscous and living epidermis. Naevus imposes a maritime landscape that survives the passage of a wave, which leaves behind the remains of an archaeology of the living. A return to the state of a marine mollusk, which is nevertheless at our origin. Naevus like a point of Beauty which will remain after our passage. "
We decide to help her to continue this project by supporting the creation of a large fresco in monumental format, composed of 12 paintings.
The residency for the creation of these pieces is planned at the Musée de la Briqueterie in Langueux for a period of two months over the period of  November 2020 to January 2021.
This ceramic fresco with wet and iodine reflections is presented in the exhibition Terre Dièse of the Musée de la Briqueterie from June 5th to October 16th 2021.
We warmly invite you to discover "Naevus" in Paris at the Galerie Grès: from November 20 to December 11, 2021 (more info on our news page).
"In order to develop the idea of immensity in my Naevus series, I wanted to create a large format. The Fonds Régnier pour la Création allowed me to create my largest ceramic piece in bas relief. I was able to create a fresco that submerges the public in an underwater archaeology of life. This support allowed me to work for three months in good conditions in the workshops of the Musée de la Briqueterie, facing the sea. Moreover, this project would not have been possible without the benevolent glance of Albane Herrgott, and the support of Barbara Daeffler." Myriam Martinez
The Fonds Régnier pour la Création funded the artist's work in residence and material costs.