Jonathan Genêt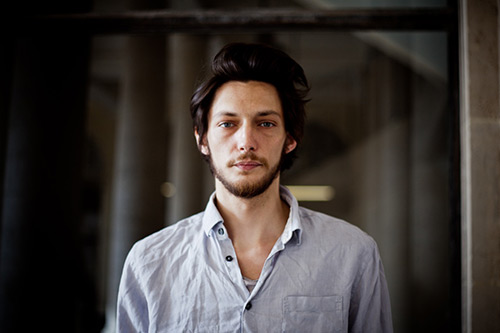 Projects of Jonathan Genêt we have supported :
CHOREOGRAPHIC PIECE By Léonore ZURFLUH, « WEIT WEG »
Facebook page :
https://www.facebook.com/Weit-Weg-compagnie-605395519951698/
Biography
Jonathan Genet studied at the Théâtre du Seuil school and the Studio Théâtre d'Asnières before joining the promotion number 6 at the Théâtre National de Bretagne.
He then plays in the theatre under the direction of :
Stanislas Nordey in 399 secondes by Fabrice Melquiot.
Ivica Buljan in Sallinger by Bernard-Marie Koltès,
Pascal Kirsch in Et homme et pas, based on the novel by Elio Vittorini
Cristèle Alves Meira in Venus H of Suzan-Loris Parks
Mathieu Genet in Les Météores
Lucie Berelowitsch in Lucrèce Borgia by Victor Hugo, Un soir chez Victor H, Le livre de Dina by Herbjorg Wassmo, Rien ne se passe jamais comme prévu by Kévin Keiss
Christine Letailleur in Le Banquet de Platon, Le château de Wetterstein by Frank Wedekind and Hinkemann by Ernst Toller
Marc Lainé in La fusillade sur une plage d'Allemagne by Simon Diard
Daniel Jeanneteau in Le reste vous le connaissez par le cinéma by Martin Crimp
For the cinema, he shoots with:
Nadine Hermit in Les Chancelants
Nicolas Wadimoff in Operation Libertad
Andzrej Zulawski in Cosmos
Yann Gonzalez in Un couteau dans le cœur
Laurent Dussaux in Roches Noires
He is co-creator of the dance project Weit Weg with Léonore Zurflüh.