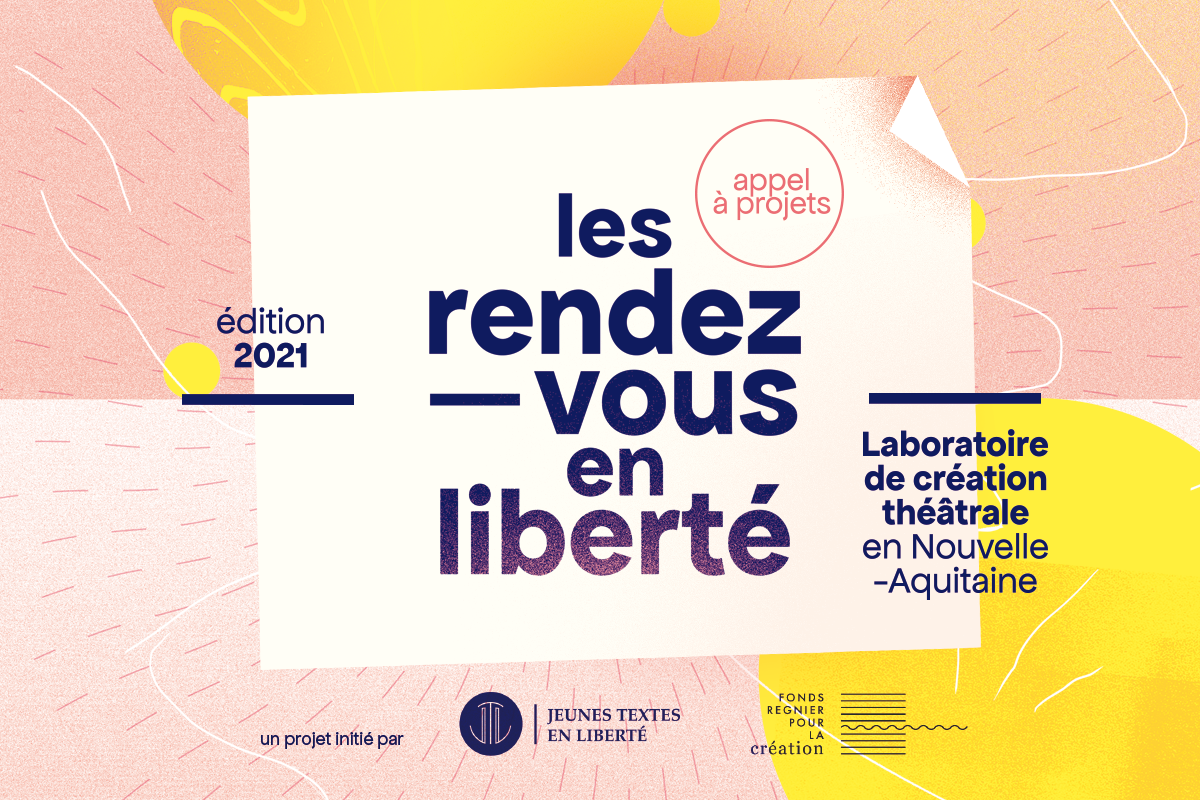 You are a director or radio producer in Nouvelle-Aquitaine? This call is for you!
Jeunes textes en liberté and the Fonds Régnier pour la Création are launching :
"LES RENDEZ-VOUS EN LIBERTÉ".
The objective is to encourage meetings between authors and artistic teams in Nouvelle-Aquitaine to allow the production of original texts.
A 5-step support program:
Discovery of 3 original texts selected by the reading committee of the Label Jeunes textes en liberté
Atypical meetings with the authors
Public readings
Creation residencies
Focus on the 3 creative projects in order to promote their production and distribution
Through this new program, we want to offer regional theater companies a paid program that allows them to meet an author, to explore his or her text through a public reading, before committing themselves, and to benefit from a residency, tools and networks that could be beneficial to the production of a future staging project.
We believe in the sincerity and reciprocity of the encounter. Here, the adventure continues, if and only if the author and director/radio producer have a common desire to create together.
Calendar, conditions and modalities to download HERE
Submit an application HERE
Project supported by the Compagnie La Nuit te soupire and its Label Jeunes textes en liberté, with the support of the Fonds Régnier pour la Création and the OARA.
In partnership with the Studios de Virecourt de Benassay, les 3T – scène conventionnée de Châtellerault.