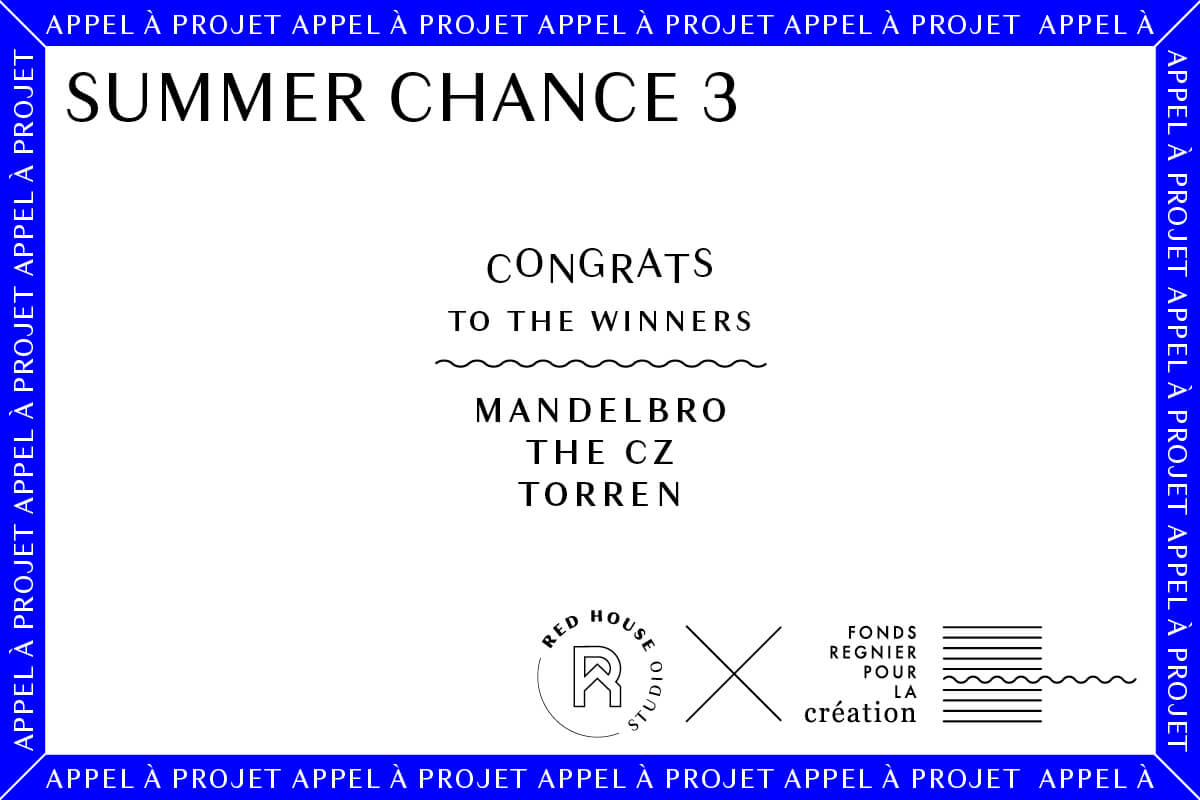 We received many applications for this 2022 edition of Summer Chance!
Our selection committee has selected 3 of them, which we will support with the recording, mixing and mastering of an EP.
Congratulations to the winners: Mandelbro, The CZ and Torren!
Residency dates will be spread out between now and December: we can't wait to introduce you to the artists and let you discover their talent!