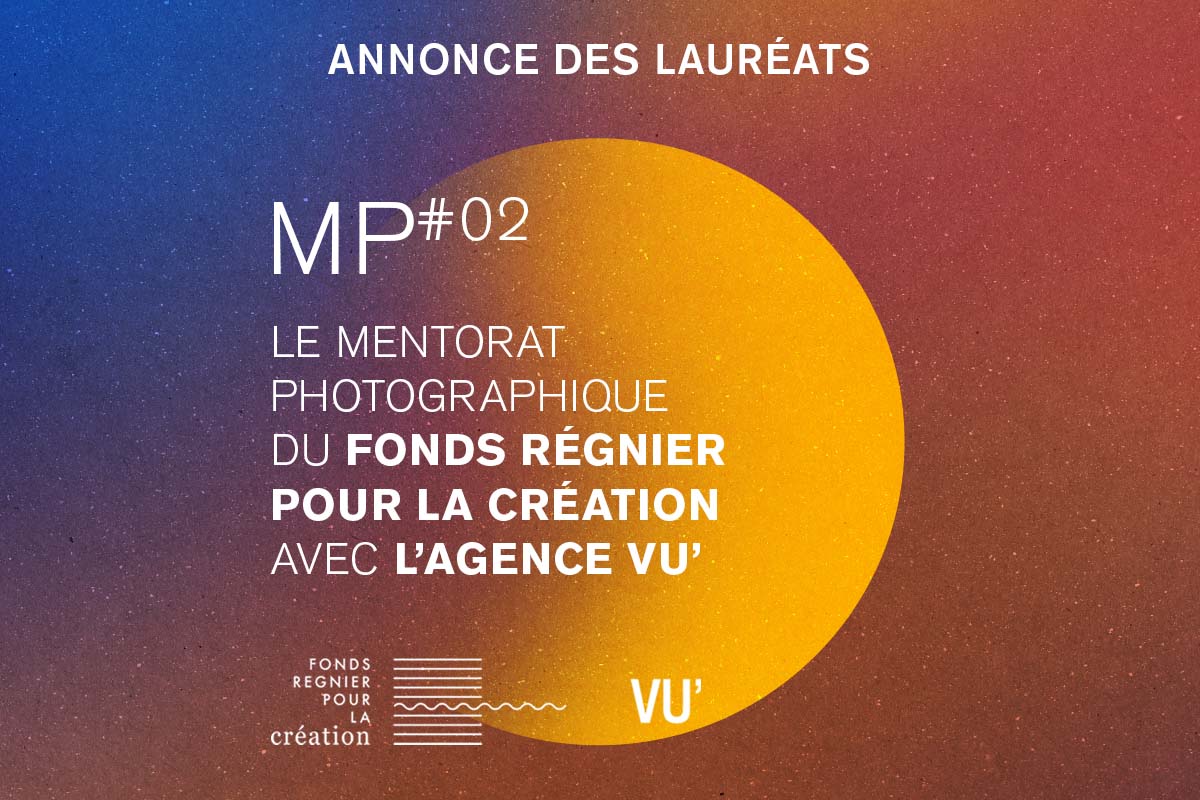 The Fonds Régnier pour la Création continues its commitment to emerging photography with MP#02, the second edition of its Photographic Mentorship created in collaboration with Agence VU'.
Following a call for applications launched in May 2021, the jury selected 5 photographers:
Lys Arango, Spanish photographer, born in 1988
Charlotte Audoynaud, French photographer, born in 1986
Louisa Ben, French photographer born in 1996
Souleymane Bachir Diaw, Senegalese photographer born in 1995
Maxime Michelet, French photographer born in 1994
They will be accompanied for one year in the development of their artistic practice and their professional visibility. Each photographer will benefit, under the supervision of the VU' team, from a personalized and transdisciplinary program combining project support by mentor photographers, expert consultations, participation in VU'Education program training, professional meetings, and group workshops. At the end of the Mentoring program, an exhibition-event will present the completed projects.