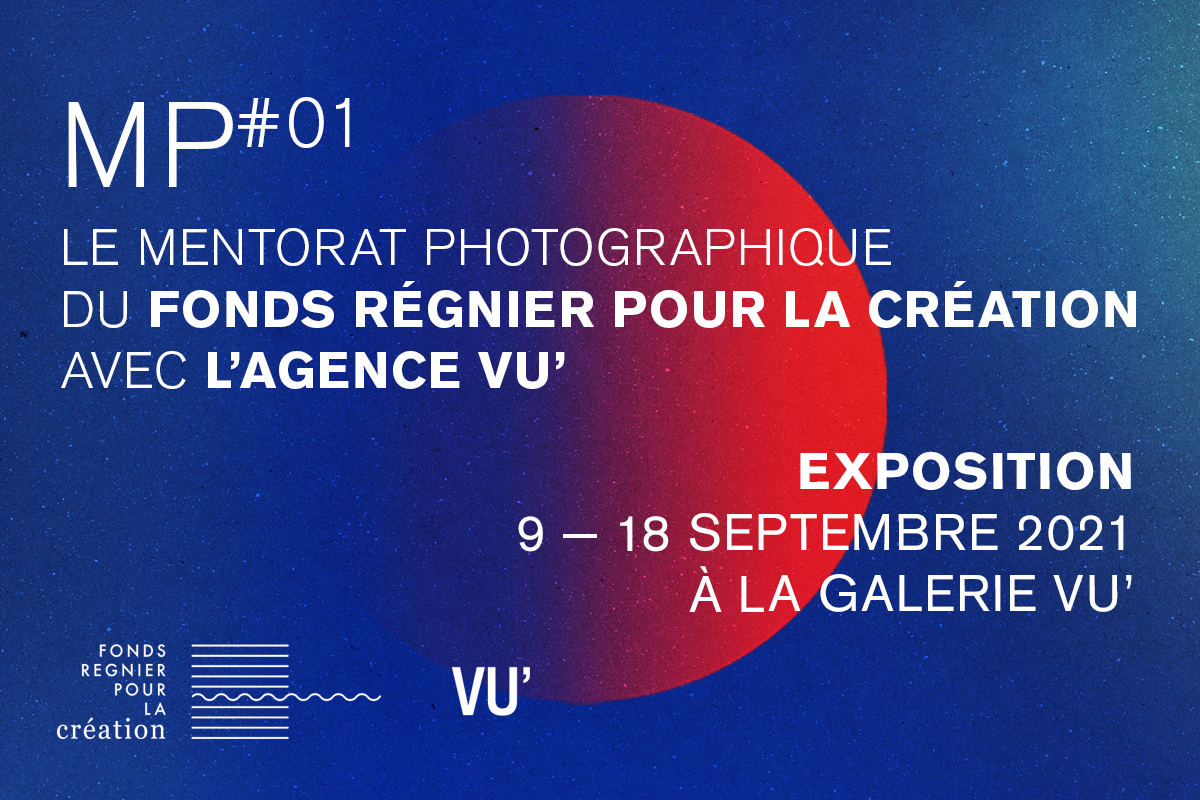 MP#01, THE PHOTOGRAPHIC MENTORSHIP OF THE FONDS REGNIER POUR LA CREATION WITH THE VU' AGENCY
EXHIBITION FROM SEPTEMBER 9 TO 18, 2021 AT THE VU' GALLERY (Hôtel Paul Delaroche, Paris 9e)
To close the first edition of the Photographic Mentorship of the Fonds Régnier pour la Création with VU', Galerie VU' is pleased to present to the general public and professionals an exhibition of the work of five emerging photographers selected for their energy and talent, for the singularity of their approach and their photographic writing.
Under the supervision of the VU' team, Marin Driguez, France Dubois, Yanis Kafiz, Léo d'Oriano and Layla Saâd benefited from a personalized and transdisciplinary program that combined project support from mentor photographers, expert consultations, participation in VU'Education training sessions, professional meetings and collective workshops.
Thus accompanied for nine months in the development of their artistic practice and their visibility, they were able to carry out their project: conception development and restitution in the form of an exhibition at Galerie VU'.
Quick introduction video: click here