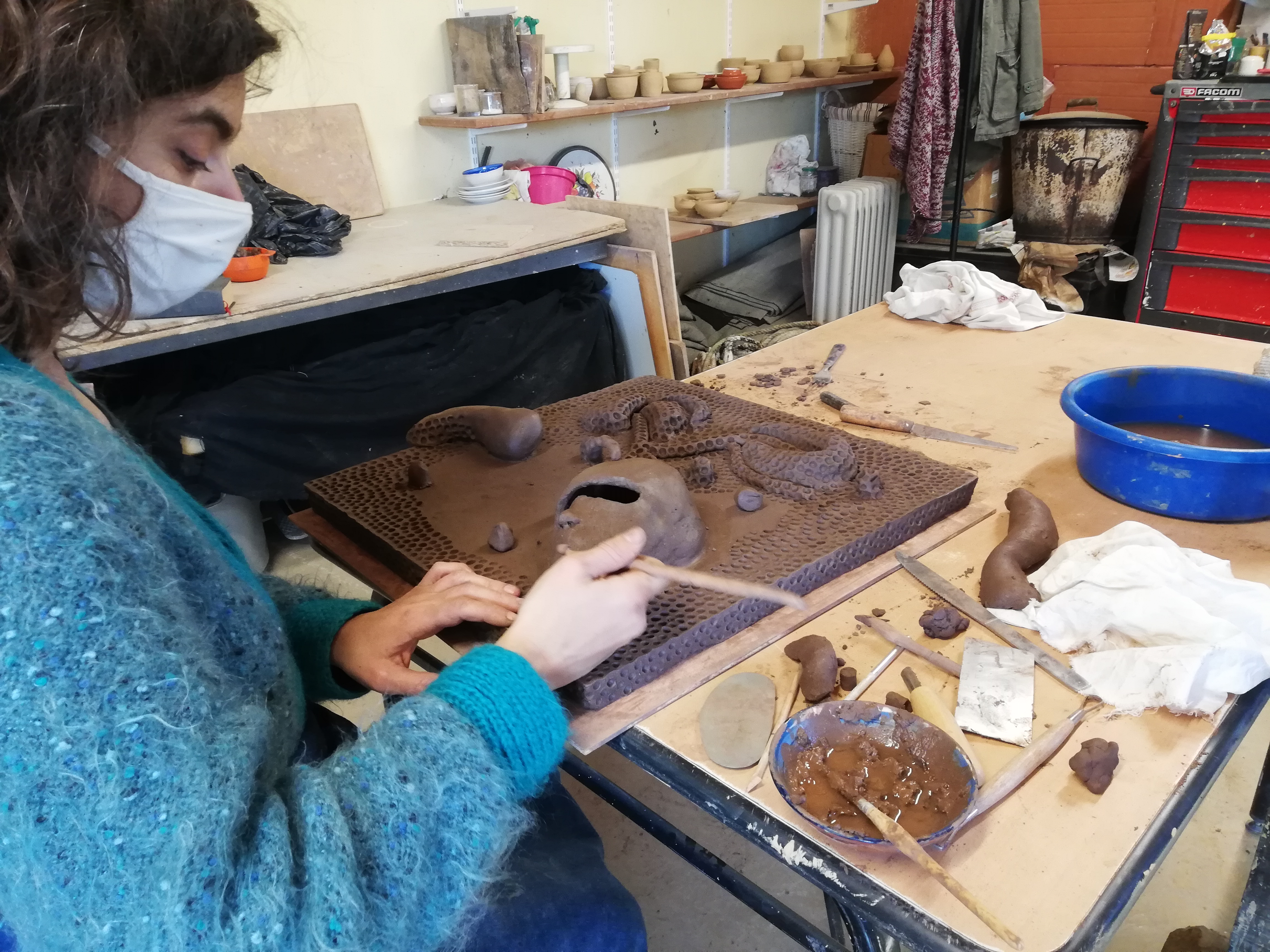 Myriam Martinez, ceramic artist, is back in creative residency in the workshops of La Briqueterie, thanks to the support of the Fonds Régnier pour la Création!
"My sculpture is the living archaeology of an underwater aesthetic that will happen without us. What will become of the skin of men when they will no longer be there?" Myriam Martinez
"Naevia ", is the counterpoint of his previous piece, Naevus, realized in residence supported by the DRAC last year at the Briqueterie. "Naevia" is a future fresco of 2m wide and 1.5m high designed and presented thanks to the sponsorship of the Fonds Régnier pour la Création.
"Naevia" will be presented as part of the postponement of the Terre Dièse exhibition next June, at La Briqueterie.
Many thanks to Albane Herrgott, Director of the Galerie Grès (9 rue du Pont Louis-Philipe Paris 4e), for putting us in touch with Myriam Martinez, after having exhibited her last year!